UFO or Jigsaw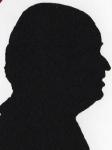 Review controls
With the Olympics now a distant memory thoughts must turn to Christmas. Here a couple of suggestions, first a UFO toy that can have a message of your choice, second a jigsaw but this one is not flat but built up in 3D.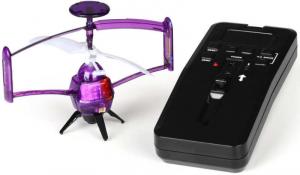 click image to enlarge
UFO Space Messenger
The box suggests 8+, while I have no doubt children of this age will have the required piloting skills; I have my doubts about their ability to insert the required six 'AAA' batteries into the remote controller / charging box.
As with a lot of toys they look great in the packaging but removing them from it is a work or art with numerous pieces of tape and in the case of the remote even a Philips screw through the cardboard to be removed.
I also have my doubts about programming the message – up to seven characters – as this is a fiddly job using only two buttons on the remote to move up and down the alphabet.
The UFO weights 13grams and is 10.5cm wide with the rotor fitting between the extremities at 10cm; the message appears on the end arms as they rotate. Most parents wish of something like 'tidy your bedroom' is impossible so just 'tidy up' will have to try to get the message across.
There are six buttons and an up/down throttle. It's fairly easy to get basic movement but as for control in a room full of vases less predictable. Ideally a reasonable open space but it needs to be inside unless there is no wind.
I found a ten minute charge gave you enough for a flight or three; the remote has two LED's red to demote power from the batteries and the green LED goes out when the UFO is charged. I will not go into the process of writing your message, just lets say dedication and patience will be required to get things just as you may want.
The UFO Space Messenger is available from the link below for £24.99 with free delivery.
http://www.amazon.co.uk/gp/product/B007JV8OBK?ie=UTF8&tag=gadge0a-21&linkCode=as2&camp=1634
Ravensburger 3D Puzzle Big Ben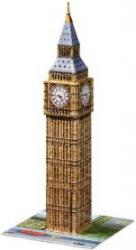 Up till now all the jig saws I have done have been in 2D, this is certainly 3D and of course it does not require much table space.
Of course expect puzzlers will say 216 pieces is tiny well this is 41cm tall (16inches) and is 6x6cm on the width and depth plains.
It comes with a base 18x18cm on which you start your build. There are three pieces not strictly from a jigsaw two are 6.5x6.5cm locking pieces just below and above the clock itself and finally a 4cm tall piece for the top.
Unlike most jigsaws which are normally made of card this is all plastic which give precision for the strength required. Corner pieces are pre bent and purists will perhaps be disgusted that all pieces are numbered on the back.
With the ballpark piece size at 2.5x2cm I certainly would not have enjoyed the construction without the back numbering. So I suppose this becomes a construction toy rather than a jigsaw. To me once completed it is far easier to display than a jigsaw. I know some people put completed jigsaws behind glass and then hang them like works or art.
Something like this looks good standing on a cupboard or table and of course there is still room to put other things around it.
Doing my searches found the Ravensburger 12 554 8 3D Puzzle Big Ben at £17.14 with free delivery.
http://www.amazon.co.uk/gp/product/B004O0TOJA?ie=UTF8&tag=gadge0a-21&linkCode=as2&camp=1634