Archos 704 Mobile DVR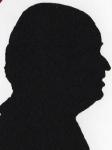 Review controls
I was always amazed why Archos needed such an array of leads and now my flabber is totally gasped as for all (or most) of the things you want to do you need another separate product.
Buy Now
Archos 704WiFi 80Gbyte
Only £330 from Amazon

£336.74 from DABs


Only £339 from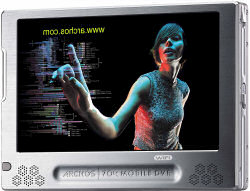 It should be possible to import via the supplied dual USB/charger lead most AVI files however one recent digital camera takes a default of 800x600 and these files when imported are shown as too big. If I record in 640x480 these are correctly imported using Windows Media Player 10 but the sound is lost during importation. For almost everything else that I wanted to view or hear on the Archos 704 Mobile DVR you need another piece of kit called an Archos DVR Station and this is an extra.
It is 18x12.5x1.75 cm and weights around 600 grams. The screen is 15.5x9 cm and it would be brilliant for catching up on TV programs while you travel by train or bus to work. It has small speakers but in public you should use earbuds and it does has a standard 3.5 mm jack socket.
I remember stating that 'extras' were required when I reviewed my last Archos product the AV700 (4-8-2006) the problem there was with audio recording that needed a gizmo costing £14.99 and with the price of the 40GB unit at over £300 that I thought was not on.
Now Archos have reduced the cost of the unit and increased the size of the hard disc, however there ends the good news as the amount of connectivity without the Archos DVR Station is very limited.
The left side has battery charger input and 3.5 mm jack plug. The base has two proprietary connectors as well as 'B' and 'A' what look like mini USB sockets. 'A' will take the supplied lead that allows connection to the PC and Windows Media Player 10 but in my case anyway I could only import the video and not the audio of AVI files. If I add that there is an on/off switch, a toggle switch to switch between the LCD and TV screen and finally a slider to remove/insert the solid battery that is the sum total of the controls. It is supplied with a remote control and there is an infra red port bottom left. The two small speakers are both sides of the front bottom under the screen.
Staring intently under a magnifying glass I could read a small sticker on the rear warning of listening at full volume for prolonged periods could damage your health.
There are still a variety of leads in the box but without the Archos DVR Station you could not transfer material from a TV or other external storage device such as a video or DVD player.
So why is the Archos DVD Station sold as an extra? Sorry that one is beyond me. Once this is connected all the leads in both boxes have a meaning but you still need to study the way they need to be connected well as if you don't the signal will not get through.
I recently reviewed another such device that allowed recoding of and display of TV and I seem to remember no such vast array of leads with that. However playing back TV on this device was fine and indeed doing it in reverse where you play output from the Archos 704 on a TV rather than the LCD screen also works well. I once again could not record audio and while I do not remember the extra device required that well it certainly does not have the sockets on the 704 to insert it.
When the Archos devices first came out they were 'IT' and the only drawback was the cost, now the cost appears to be less but please check that the device you buy can do what you want without having to purchase other pieces of kit or the price rises.
Doing my Internet searches found the Archos 704 wi-fi at a best price of £283 (40Gbyte) / £337.35 (80Gbyte) from Amazon. The all important Archos DVR station is 99 euros from the Archos site, but you can get it with an 80G Archos 704 for only £388 (price of the DVR station by itself is £46.99). Various links below :
40G Archos 704 : http://www.amazon.co.uk/Archos-704-WiFi-Digital-player/dp/B000O56T60
80G Archos 704 : http://www.amazon.co.uk/gp/product/B000P0ID4U
DVR station : http://www.amazon.co.uk/gp/product/B000I5UY26
To find the 704 plus the DVR station together click on the 80G link above and look for the offer.
http://www.archos.com/store/psearch.html?country=gb?=en&prod_id=archos704wifi&culture=gb-en&lang_temp