Toshiba REGZA 37inch Integrated Digital TV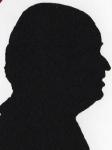 Review controls
Continuing my series of 32 and 37 inch TV's here is the latest offering from Toshiba that has full HD abilities but does it come at a detriment to standard TV broadcasts?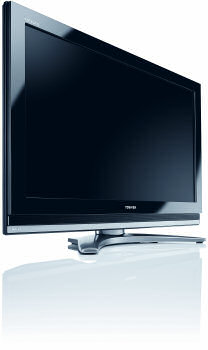 First the all important dimensions, the 37" Regza is 91.5x66x12cm on it's stand. The screen surround is 91.5x60cm with the viewable screen 82.5x46.5cm giving the diagonal 37inch measurement. For those needing to move it the weight is around 20kilos.
It is described as gloss black but while the screen surrounds are black the speaker grill below the screen is grey and the various controls under that are silver grey to match the 'C' shape stand.
The rear has two SCART three HDMI Component and PC connection and probably any other connector you may possibly need. The 44 key remote controls everything so once you have plugged your hard wired 13amp plug into the wall socket and attached the aerial lead (plus any auxiliary connections you use) you may never need to touch the TV again.
This may sound great but do not lose the remote. Certain things can be done from the TV but one thing that can't is swapping from Analogue to Digital. The 43 page manual makes this clear. Swapping modes to suit whatever you may have connected to the external connectors is somewhat easier but while you can toggle the list the one option that is greyed out is whichever of DTV or ATV you were not last using.
I remember when I reviewed the 26inch REGZA (4/5/07) that this worked differently and everything was changeable from that one button.
Tuning Analogue was a different process to Digital, I have a video recorder and as such this must to turned on to be found as this has an analogue channel. I also found that for some reason Channel 4 was placed after Channel 5 but this is easy enough to change.
The tuning of Digital was more straightforward it found 47 TV channels and 27 Radio channels it lists the several Teletext channels separately and indeed you need to toggle another TV/FM Radio button to swap services. A little different but all remotes seem to have their way of doing it and this does not just apply to different companies.
Having a ferret around the setup screens I found why certain digital channels and some older films looked decidedly strange as it defaults automatically to 16:9 this is fine for very recent offerings but stuff of a few years ago really seems to appear in peculiar screen dimensions. This can be manually changed by a button on the remote but there are raft to select from and initially anyway you probably will not know what improves what. Certainly when not in the correct mode horizontal scrolling makes the image at the sides far to large like looking at something through magnification which is exactly what the screen is doing to fill the available space. Also when watching in 16:9 to non 16:9 images there was an amount of pixelisation especially on fast moving sequences.
Colours were always sharp and well defined and of course there is a button to allow you to change hue to suit what you are watching. The speaker under worked well giving clear crisp sound. Currently I do not have an HD or Blu Ray player so I could not test the HDMI sockets. I did connect a PC without any problem. This unit does true HDMI to the higher 1080P standard.
Doing my Internet searches found the Toshiba Regza 37x3030 at a best price of £729.99 including free delivery from the first link below.
http://www.laskys.com/tv_and_dvd/lcd_tvs/lcd_tvs_33_to_39_inches/toshiba_37x3030db.html
http://www.home-entertainment.toshiba.co.uk/consumer/products.nsf/pages/lcdplasma-regzax-37x3030d?opendocument