Toshiba Regza 26inch Digital/Analogue TV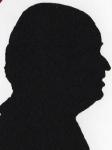 A little smaller than the other TV's I have looked at but not everyone has room for a 32 or 37inch one. This 26inch version is not only just bigger than that it is quite light to move.
First the actual dimensions, the screen surround is 65x47x12cm and the stand is 29x27cm and adds 5cm to the height. The 26inch screen is 58x32cm. Like most modern TV's once you have turned the Toshiba Regza TV on it can live in standby (not very good for the environment) and as the mains lead is hard wired into the unit your choice is either switch off at the 13amp plug or remove it from the plug. I am well aware that the built in program guides need updating but they seem to manage it and I always switch off when not in use.
There are in fact a total of seven buttons arranged along the button front edge of the unit but everything can be controlled from the 43key remote control.
Normally all TV's are reviewed using my loft aerial in the lounge but for reasons I will not bore you with it was not possible for the whole period. I thought this would delay the review so in hope rather than expectation I moved it into the kitchen and connected it to the little loop aerial that is attached to my small ancient 14inch TV. Thinking at best I would get a shaky ghost image on Analogue - I do not get much more than that on my old 14inch normally - I was amazed to find a perfect picture and good sound. Next I tried Teletext still perfect not a ghost or break up in sight. Now the big test switch to Digital and still perfect pictures and sound. So since then the review has taken place in the corner of my kitchen and no problems. Also no need to use an 8metre coaxial extension lead with likely signal degradation problems.
I do not suggest that any old portable aerial will work - I tried a couple of others and got what I expected a shaky image on Analogue and nothing on Digital - and I am located within around seven miles of the transmitter. However with the lounge temporary out of commission I could still review this TV and I was able to watch my favourite programs even those on Digital.
There is a 40 page manual but apart from a few unusual keys I doubt you will need it certainly not for watching either Analogue or Digital TV anyway. There is a switch on the side of the remote that enables it to double (treble) up as a control for a large range of videos and DVD's.
In my case anyway the tuning process needed to be done separately for analogue and digital. These were both done in the lounge using the roof aerial. However when I moved it to the kitchen all the channels were still available and there was no discernable picture quality change. Unlike some other TV's I did not notice a great volume drop with digital and I could swap from digital to analogue without having to adjust volume levels.
At least part - if not most - of the reason I could use this with only a 18cm loop aerial must be because of the quality of the electronics inside the Toshiba Regza TV.
There are two SCART, two HDMI and the range of component sockets as well of course with the coaxial connection all discretely placed under the overhang at the rear of the unit. I would suggest you have a good look where what is before you place the unit in a corner as finding things once in situ may not be that easy. The illustrations in the manual while showing the connections do not show exact positions.
That is really my only gripe with what is a rather good TV and I happily award it a highly commended award.
Doing my Internet searches found it at a best price of £473.95 from the first link below and this price includes free delivery.
http://www.digitechelectronics.com/model.php?ID=2477
http://www.home-entertainment.toshiba.co.uk/consumer/products.nsf/pages/lcdplasma-lcd-26wlt66?opendocument