A Mini MP3 Player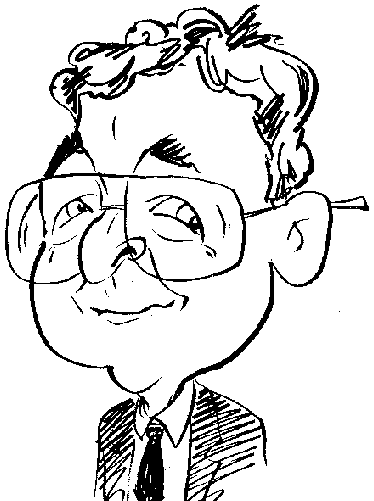 Review controls
Maxfield, the German developer of personal audio products, has expanded its range with the release of its Max-Movie device.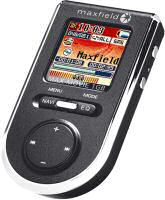 If it is meant to be portable then common sense suggests it should combine the attributes of lightweight and a minimum of size. The Max-Movie device, from Maxfield, certainly adheres to this philosophy in its role as a portable music player and image viewer. With its built-in 1GB of flash memory, the Max-Movie measures 69 x 33 x 16mm (L x W x H) and weighs in at around 35g - small and light enough for me.
Shield-like in shape and black in colour, the Max-Movie has a 2cm OLED display, capable of showing 260,000 colours, mounted above various controls covering navigation and track selection on the front. Buttons for on/off/play and record are positioned on the right side while a slider switch on the left can be used to lock the current activity. Finally inputs for ISB connectivity and earphones are on the top.
The unit's USB socket doubles as means of connecting to a computer and when charging the device's internal battery. An initial charge takes around 12 hours but subsequent charging is a more reasonable 60-90 minutes depending upon the state of the battery. Probably due to the unit's small size, Maxfield has opted for the mini-style of USB socket. While this is not an unusual occurrence, I was surprised that the main USB sockets on the supplied leads, designated for recharging and computer connection, were of the standard size and unable to connect direct to the device. Fortunately Maxfield does include a couple of USB converters to enable you to attach the different leads but why didn't Maxfield simple supply the leads with the appropriate sockets in the first place? While on the subject of appropriate leads, the review unit issued to me came with a two-pin rather than three-pin plug.
Once I had powered up the Max-Movie and transferred a number of music tracks from my computer - a fairly simple exercise that required no driver installation although Windows 98/98SE users will need to install the drivers supplied on the accompanying CD - I was faced with some strange words, such as Wiedergabe and Einstellangen, which certainly caused some head scratching on my part until I realised the device was set to display German rather than English. Accessing the Display menu soon had me working with familiar English and I felt more in control although navigating around the various features is not the easiest of tasks. I was often reduced to referring to the user manual and repeating steps several times before achieving the desired results.
Managing music tracks is straightforward although with rather basic facilities. You can stop/start; cycle through available albums and artists; plus view tag information while listening to the music with user-definable volume levels and EQ settings. However I could find no way of making or using play lists from the device itself. Such tasks are only available using the appropriate software based on the computer. There also did not appear to be a random feature that could alter the playback sequence of various tracks. On the plus side, audio quality was acceptable while the supplied ear-bud headset tended not to become dislodged by movement.
As well as listening to pre-recorded tacks downloaded to the Max-Movie, the device also features a built-in FM radio with automatic station scanning. You can also use the Max-Movie to record audio from a variety of sources including the built-in microphone.
By now you are probably wondering about the "Movie" part of this product's title. According to the supplied manual, in PDF format, this device should be able to play movies with support for AVI, MPEG and DIVX formats. Unfortunately I had no success in this area. The Max-Movie failed to recognise any of the video clips I copied to the device even though some were created with the bundled software. The only images I was able to view were those of cover mounts stored with the relevant album tracks which appeared very slowly as if line-by-line.
Max-Movie comes with various leads and necessary converters, stereo earphones, line-in cable, AC/DC power adapter, lanyard, protective case and an arm band plus software that includes MAGIX MP3 Maker SE. As a portable MP3 player, Max-Movie is fine but extremely disappointing when it comes to displaying images. Pricing is in the neighbourhood of £117.