Sony HDR-XR155E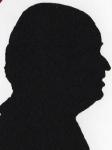 Review controls
Not the absolute latest Camcorder from Sony, but this current version will do everything that most will want. A hard disc to record to, great video in full HD and the ability to take still images at a size that can be reproduced at A4.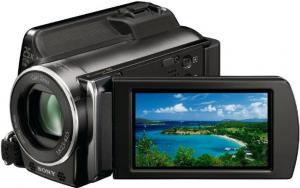 click image to enlarge
The Sony HDR-XR155E measures 11.5x6.5x5.5cm and weights 345grams. With the TFT display open you add 8cm to the width. The TFT can be rotated through 270°.
While there are controls on the unit almost everything can be done by touch using the TFT itself and this includes zooming. Trying to blur the difference between a camera and a camcorder this with the ability to capture still images that can be printed up to A4 by a simple touch of the mode button and even these can be captured to touching the TFT.
The back of the unit has the solid battery and above this are two simple icons to tell you if you are in movie or still mode. The screen is 6.3x3.15cm and the diagonal measurement is 2.75inches. The display is good and quite non reflective I just wish other manufacturers including notebook ones realised that in bright light you still need to be able to read the TFT as there is no viewfinder this is the only way to judge what you are capturing.
It is also important for reviewing the captured images as having to rush inside to view your work is not always an option.
Every time you open the TFT the unit automatically turns on, there are a row of four buttons revealed on the side of the camcorder all well marked but some might only use the bottom power button. There is also a small door that hides USB and mini HDMI socket. The former to allow images and movies to be transferred to a PC and the latter allowing you to show content full screen on any TV that has an HDMI socket. Why I ask was no such cable provided. These are not an easy purchase as I have said on other occasions and they do give marvellous results.
As with all technology RTFM is a sound adage. The TFT display will show the amount of movie or still images that you can capture at the current resolution. It also shows the amount of power left before you need to recharge.
I tend to think when reviewing a digital camera why no case to protect the TFT (I know the official line) when reviewing a DSLR I think why is the lens cover so easy to get parted from. Here neither is required as the TFT shuts to the side of the unit and is protected and the lens has a simple open closed slider beside it so all should be protected in a pocket or bag.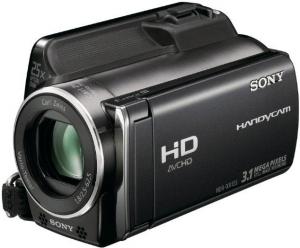 click image to enlarge
So far everything is plus but of course there is no flash for still images so how good is low light capture for both uses. Well in my tests it was quite good something called Exmor increases sensitivity. However be sensible do not expect perfect stills in near darkness and in lower light unless the unit is rock steady (tripod) then there will be some shake on video.
Zoom is a very acceptable 25x on both movie and stills, for the latter this is huge and for the former quite good. Try standing on a bridge and zoom fully I doubt even someone young and fit will be able to avoid shake so units that offer even more zoom the problem will just get worse.
All the features are covered in the second link, but you have AVCHD (1920x1080 50i), a fast AF mode (quicker focusing), Auto is good for camcorders so iAuto makes the difficult decisions for you, I cannot prove (or disprove) the stabilization claims but my tests seemed very steady to me even displayed on a large TV.
A really great camcorder/camera only minus points no flash for really dark times and no mini-HDMI cable.
Doing my Internet searches found the Sony HDR-XR155E at a best price of £437.70 from the first link below.
http://www.amazon.co.uk/gp/product/B0031U1AL4?ie=UTF8&tag=gadge0a-21&linkCode=as2&camp=1634
http://www.sony.co.uk/product/hdd-avchd-hard-disk-drive/hdr-xr155e