Casio Goes High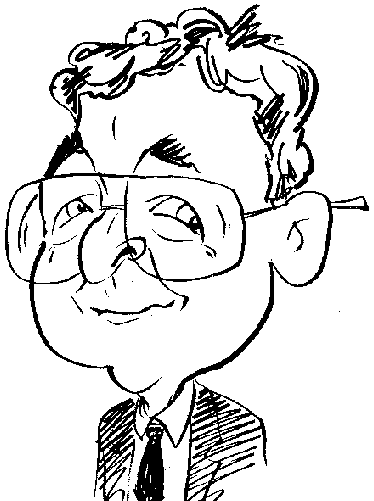 Cameras, watches and a look back at a product that first appeared 25 years ago were the subject matter on view at a lofty location.
The Millbank Tower, on the south bank of the Thames, provides a panoramic view of the London landscape. It is also a popular location for companies wishing to show off their new wares. A recent example of this was Casio using this location to present its new EXILIM compact digital camera models along with several watches that included a couple of models belonging to the EDIFACE and PRO TREK families. The occasion was also used to make the 25th anniversary of the original Casio G-SHOCK timepiece.
Four new models have been added to the EXILIM range. Each one features an Auto Shutter function. This helps compensate for camera shake and that missed smile. All the new models have a Move Button for recording H.264 movies.
Designed as a user-friendly 9.3 megapixel camera, the EXILIM Card EX-Z19 will be available in a choice of light pink, very pink, green, silver or black. Supplied with 18.6MB of built-in flash memory, his camera, as do the other models, supports SD, SDHC, MMC and MMC Plus formats. With 3x optical and 4x digital zoom, this model features a range of focus modes, flash, video capabilities plus a 2.6-inch TFT colour LCD screen. The camera is powered by a rechargeable lithium ion battery.
Rather than the five colours of the previous model, the EXILIM Zoom EX-Z85 camera will be available in six colours with brown replacing green and orange being added. The EXILIM Zoom EX-Z85 is a 9.1 megapixel camera that has 41.3MB of built-in memory. Zoom capabilities remain the same while a Tracking mode has been added to the types of focus with this camera. Screen and battery features remain the same.
Also categorised as a 9.1 megapixel camera, the EXILIM Zoom EX-Z250 adds a new night view function to the mix. This model comes in a choice of silver, black, gold, pink, red or blue. There is a slight drop in built-in memory which stands at 38.5MB. Optical zoom has been increased to 4x and this model has a 3.0-inch screen with a resolution of 960 x 240 pixels.
Completing the new EXILIM models is the Zoom EX-Z300. This 10.1 megapixel camera will be available in black, silver or gold and has a make-up mode for air-brushing blemishes out of your photos. Built-in memory, card support, zoom, focus and screen size remain the same as the previous model.
All these new camera have a built-in quartz digital clock which leads us nicely on to a couple of new Casio watches. The EQW-500DBE-1AVER, belonging to the EDIFACE family of metal sports watches, features automatic radio signal timing and a twin chronograph display dial. With stainless steel casing and bracelet wristband, this watch is water-resistant up to 100 metres. Other features include two separate stopwatches; a countdown timer; and an auto-led light for easy viewing in low lighting conditions.
Described as the ultimate precision wrist tool, the PWR-1500-1VER combines mountain and marine functions that include altimeter, compass and tide timer options. Designed for outdoor pursuit enthusiasts, this watch features automatic daily time adjustment via radio signal transmissions from the UK, Mainland Europe, USA and Japan. With its resin case and wristband, this model is water-resistant up to 200 metres. A barometer, thermometer and digital compass are other features available with this watch.
Twenty-five tears ago, Casio introduced the G-SHOCK watch. Developed by a team led by Kikuo Ibe, this watch was based on the "Triple 10" criteria which meant that the watch was meant to last for ten years; be water-resistant up to 10 bar (100 metres); and withstand a 10 metre fall. To celebrate the 25th anniversary, Casio has created some limited edition timepieces and will reissue the first model. Currently I have no pricing information regarding the new cameras and watches.
http://www.casio.co.uk/News/CASIO_Releases_Three_New_EXILIM_Digital_Cameras/
http://www.casio.co.uk/News/G-SHOCK_Bus_Rocks_Wakestock/