Casio Digital Camera EX-H10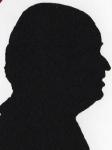 A rather nice small digital camera that I have had a chance to review for slightly longer than the normal two weeks which means I can delve more fully into the various styles available with it while taking out and about with me.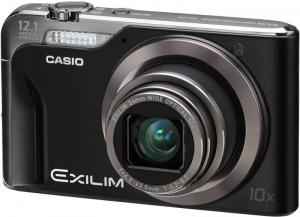 click image to enlarge
It is 10x6x3cm; with the lens fully extended the 3cm width becomes 7.5cm. The camera is quite weighty for a pocket portable at a tad over 200grams. This weight gives it a very solid feel and also helps with the overall balance.
The solid battery is stated to last 1000 shots between charges and while I never managed that many images I never charged it after the initial charge. 10x optical zoom is a decent figure that can still be held still without a tripod. 12.1 mega pixel in itself is not a big wow it of course depends on the quality of the lens to decide how good the images it takes are. A nice feature – if like me – you need a wide angle the 24mm wide angle is among the best around.
There are a total of seven image capture sizes 12MP 4000x3000, 3:2 4000x2656, 16:9 4000x2240, 8MP 3264x2448, 5MP 2560x1920, 3MP 2048x1536 and VGA 640x480.
There are three sizes of movies 1280x720 (24FPS), 640x480 (30FPS) and 320x240 (15FPS), images are .AVI.
Unlike some other small digital cameras there is a good continuous shooting mode, in fact there are two. 10 FPS at 1280x960 (maximum 20 shots) and 4FPS at 1600x1200 (maximum 8 shots), either are good for fast moving scenes.
While the effective flash range is stated at 3.6metres when in wide angle mode I took some good images at well over 4metres in a poorly lit room. The flash itself is small at 1.5x.5cm but it is always at least 3cm from the lens.
The right side has a door behind which is the micro USB and A/V socket it also has the anchor point for the wrist strap. The left side has nothing while the base has the tripod screw and a door behind which is the solid battery and any SD card you use.
The top has two well marked rectangular buttons as well as the slightly recessed on/off button and the slightly raised shutter release that has the wide angle/telephoto control around it. This leaves the back that is dominated by the 6x4.5cm TFT display. To the right of this are the other controls a record button that swaps you to video, below this the rectangular capture and view buttons. No camera would be complete without the ubiquitous five position joystick and below this two further rectangular buttons for menu and best shot.
There is a CD with some quite useable software should you not already have a favourite application. There is a Basic Reference manual with the first twenty pages in English. It should be enough to get even the novice user going.
Its been sometime since I have looked at a camera from Casio and what I have seen with this unit makes me want to see more as the image quality was excellent, the flash exceeded its claims, the videos were first class and whatever type of image 16:9, 4:3 or 3:2 you wanted to take it could handle it. The wide angle was the best of any mode I have seen for a while. I always sit at the same place for a regular gig I do and most cameras fail to capture a quartet or quintet in a single image, I cannot move back as I am against a wall, the Casio Exilim EX-H10 captures the whole image without problem. This is a lovely easy to use unit that still has the ability for you to grow yourself once you progress beyond letting the camera make all the decisions for you.
Doing my Internet searches found the Casio Exilim EX-H10 at a best price of £189.18 including free delivery from the first link below.
http://www.amazon.co.uk/gp/product/B002D0UUFU?ie=UTF8&tag=gadge0a-21&linkCode=as2&camp=1634
I found the Casio Exilim EX-H10 available for $239.81 including free delivery from the first link below.
http://www.amazon.com/gp/product/B002KPGMXW?ie=UTF8&tag=gadge0a5-20&linkCode=as2&camp=1789
I found the Casio Exilim EX-H10 available for €223,45 including free delivery from the first link below.
http://www.amazon.fr/gp/product/B002D0UUFU?ie=UTF8&tag=gadge04-21&linkCode=as2&camp=1642
Details from Casio on the following link:
http://www.casio.co.uk/products/Digital%20Cameras/Exilim%20Hi-Zoom/EX-H10BKEDB/At_a_glance