Casio Exlim EX-Z550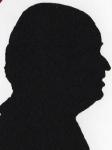 Review controls
As a mere man this camera has a distinct disadvantage, so much so that the PR lady who sent it to me apologised you see its p i n k, quite a nice subtle shade but its still pink. However if you are a man I am assured they do other colours.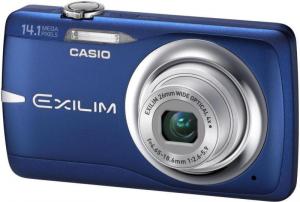 click image to enlarge
The Casio Exilim EX-Z550 compact digital camera measures 10.5x5.5x2cm, with the lens fully zoomed it adds another 2cm to the 2cm width. The unit weights 130grams.
The camera is fitted with a 14.1mega pixel sensor, with 4x optical zoom and 26mm wide angle lens that takes rather nice images.
The face has the lens with the flash above and to its right at least 2cm away. As stated above it is pink but there is a chrome band running around the edge of the unit, the right side has a door hiding the AV/USB port and beside this the wrist strap anchor point. The left side is clear. Base has anchor point for a tripod as well as a door that hides the solid battery and any SD card you might insert. The top has the on/off button and the shutter release around which is the wide angle/zoom lens control.
This leaves the back which is dominated by the 5.5x4cm TFT display. To the right of this are five clearly marked buttons, quick video button towards the right edge with thumb touch point to its left. Below this image view button and beside this image capture. The ubiquitous five position joystick is next with the menu and best shot buttons along the bottom. All the buttons are clearly labelled and easy to read even in bright sunlight.
The TFT does suffer somewhat in bright sunlight but all pocket cameras seem to have this problem and this is no worse than most.
The image sizes that it can capture are 14MP 4320x3240, 3:2 4320x2880, 16:9 4320x2432, 10MP 3648x2736, 6MP 2816x2772, 3MP 2048x1536 and VGA 640x480. In Video mode you can record HD 1280x720, STD 640x480 and LP 320x240.
The best shot mode I think most people will find rather confusing simply because there are too many choices a total of 43 which means at 12 choices per screen this gives four possible screens to scroll to get to your choice.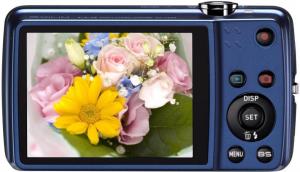 click image to enlarge
Most things you want to change such as type of flash etc are immediately available from a bar running down the right of the screen by simply right clicking the joystick button and making your choice, easy change and re change.
Flash worked reasonably well and I found worked okay till just about 3.5metres quite reasonable for a small unit.
Most of the images I took were at 3MP quite enough for an A4 image and I was more than happy with what it produced. While 14.1MP sounds impressive it gets rather technical and the quality of the CCD means more than pure image size.
Being able to capture a wide shot where moving back is not an option is a nice feature and as I sit in the same place at a regular gig I know a lot of cameras cannot get the whole quartet in a single image, fine with this camera through.
So as a man I have only one gripe the colour, no doubt ladies will love it and of course the bonus for them their other halves will be less likely to walk off with it.
Doing my Internet searches found the Casio Exilim EX-Z550 at a best price of £125 including free delivery from the first link below.
http://www.amazon.co.uk/gp/product/B0032AMV8O?ie=UTF8&tag=gadge0a-21&linkCode=as2&camp=1634
I found the Casio Exilim EX-Z550 available for $138.07 including free delivery direct from Amazon on the first link below.
http://www.amazon.com/gp/product/B0031WMAJS?ie=UTF8&tag=gadge0a5-20&linkCode=as2&camp=1789
I found the Casio Exilim EX-Z550 available for €172,92 including free delivery direct from Amazon France on the first link below.
http://www.amazon.fr/gp/product/B0032AMV8O?ie=UTF8&tag=gadge04-21&linkCode=as2&camp=1642