FileMaker Pro 14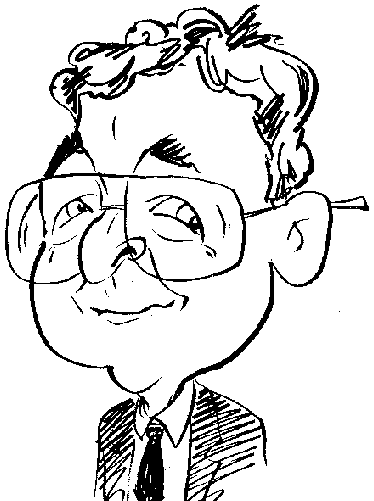 Review controls
Computer databases have come a long way since those of early days of the D-Base products developed by Aston Tate with libraries of instructional books written on the subject. While the ability to store and correlate different types of data might not be the sexiest task, it still serves an important role for both the home and office user.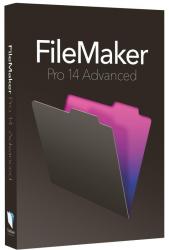 click image to enlarge
One company that has established an impressive pedigree in the particular field of databases is FileMaker. Starting life as an Apple company, FileMaker was, for a period of time, totally independent before being drawn back into the Apple fold.
Sharing its name with that of its product, FileMaker is software that I have been using for a number of years for managing specific data. The latest version of this database software, available in Pro, Advanced and Server flavours for either the Mac or Windows platforms, is now up to version 14. This review is based on the 64-bit FileMaker Pro 14 package for Windows.
The installation of the software does require a certain amount of information as you enter name, organisation and licence key information with the latter requiring the input of a 41-character serial number. Product registration can be carried out immediately on-line. According to an on-screen message, this FileMaker software requires a new version of Apple Bonjour for Windows and I was advised to replace the current version on my system with one that was included in the appropriate folder of the FileMaker installer. Fortunately I checked for the presence of this folder before uninstalling Bonjour as I was unable to find it. As yet I have not encountered any difficulties resulting from a Bonjour problem, or any other, through not following this suggested advice.
Firing up this version of FileMaker brings up a view giving access to recently accessed databases. With a first time loading this list will be limited to a FileMaker Getting Started Guide which sub-divides its content into Getting Started, Creating Solutions and More about sections covering topics such as Records & Fields, Viewing Data, Finding Data, Sorting Records, Layouts & Objects, Themes & Styles, Tables and Relationships amongst others. Other databases, including those created by previous versions of the software, will be added to this initial view on subsequent loadings once they have been access with this latest version.
This start-up view for accessing your databases is just one of the new features that have been introduced with this latest version of the software. While not all the new features will have universal appeal, there could well be some that will really appeal. The following features are just some that I find particular useful.
Along with existing FileMaker data (including one file that I originally created ten years ago), you can bring in content previously saved as CSV, Tab, XML, ODBC and Microsoft Excel files, you also have access to a range of professionally designed solutions that can be adapted to suit your own use. These solutions cover such subjects as contacts, inventory, projects and invoices which do give a clear indication that the developers of this product see it more as a business tool rather than a home-user offering. Although FileMaker 14 is primarily a business tool I do feel that home users could well find this software useful and helpful in a number of ways.
When working with the provided solutions, or any projects you have developed yourself, you can customise them using the flexible design tools that form part of the package. When creating a database you can assign fixed navigation panels along the top and bottom of the screen view. These panels remain static as you scroll through the viewable data without loosing sight of important navigational information which can aid you in different ways.
When navigating around a screen or database, everybody appreciates the ease of functionality offered by the presence of task-related buttons. FileMaker 14 comes with 140 professionally designed icons that can be used in the creation of buttons that can be used individually or as part of a group for navigational or other purposes. You can also simplify layouts by the use of placeholder text to identify items or by the use of introductory instructions that appears within a field and then disappears once content is typed into the field.
FileMaker 14 contains a new Script Workspace feature where you can create, edit and view scripts for automating tasks with auto complete and search fields amongst other features. There is support for mobile devices as you access and share data on the move through the use of FileMaker WebDirect which is now claimed to be up to 25% faster.
FileMaker Pro 14 calls for a 1.0GHz processor with 1GB of RAM running Windows 7 SP1 and later or Mac OS X 10.9 with 2GB of RAM as a minimum. A single user licence is priced at £286.80.