PDF Converter Professional 8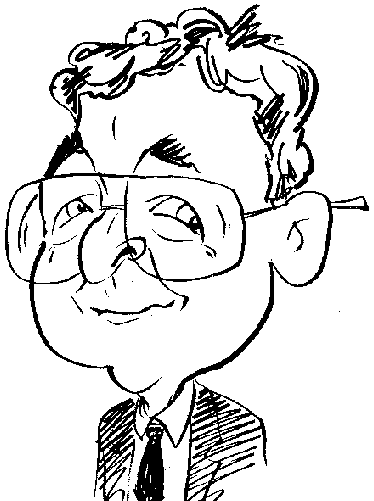 Review controls
A product's installation routine not only sets up the software for your use but also provides you with your initial introduction to the particular title. Generally installation routines fall into the category of "joy-to-use" or bring the user face-to-face with various problems. Sad to say the installation for this next product under review was more inclined towards the latter type. The product in question is PDF Converter Professional 8 from Nuance.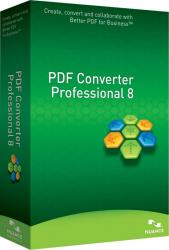 click image to enlarge
The installation of this product gives you various choices including whether you want to include Nuance Cloud Connector and Gaaiha Collaboration with the main PDF Converter Professional 8 software. When making such a decision it helps when some information regarding the additional items is given but this was not the case. I was unable to detect any reference to these additional items on the product's packaging and so was unsure of their actual purpose although I could guess that Nuance Cloud Connector was a form of online service. There was no printed documentation to assist in this matter as Nuance (quite naturally) has opted for a PDF file to provide this information.
I later discovered that Gaaiha was a means of voice communication with others while the Cloud offering gives you access to a storage area. Both these two offerings have their own installation routine and become part of your system start-up.
The PDF Converter Professional program has its own separate installation which requires the entry of a 22-character serial number. I quickly discovered that this installation routine requests that certain items, such as your browser, are shut down as certain files will need to be updated. At various points during this procedure, the installation appeared to hang and at one stage requested confirmation as to my details including the serial number already entered. Eventually the process was completed but only after a system reboot and the raising of my frustration level by a few points.
The main focus of PDF Converter Professional 8 is the creation of PDF files although the software does have the ability to work in the opposite direction by converting PDF into other types of office documents plus provide PDF reading functionality. When you first fire up this software, it is hardly the most inspiring view with most of the options greyed out until a file is opened or a task undertaken.
You can start with a blank ODF and build it up from scratch by typing, using copy & paste plus inserting items such as pictures, clip art and graphics. While it is possible to work in this manner, I should imagine that most users will prefer to work with content that has been previously created in other applications such as a word processor and graphics package or even brought in directly from a scanner. This last option does require that you let the software locate and test your scanner for use with the Nuance product.
When bringing in content you are not limited to a single file or resource. You can bring in multiple files chosen from various folders. These files can have been produced by different applications such as a word processor, spreadsheet and image creation package. Once these items have been imported as PDF then you can add features such as bullets, numbering, notes, links, text boxes, highlighting plus any formatting required.
Several new features have been added to this latest version of PDF Converter Professional. Not surprisingly, considering Nuance's industry leading OmniPage and Dragon Natural Speaking products, scanning and speech-to-text functionality are both covered. I have already mentioned the ability to scan directly to this software for inclusion in a PDF document. You can also dictate content using the built-in Dragon Notes feature. You will need to provide the microphone although no training should be necessary. Notes that are dictated will be automatically attached to the selected point in the document.
With this version of Nuance's software you get an Advanced Edit tab. This will allow your document to be converted and displayed as fully editable documents for making alterations without the need to call on a word processor as you add, remove and edit text.
Other new features include exporting data from Forms, previewing email attachments in Microsoft Outlook, restricting access to those authorised who are using this software and reducing the size of PDF documents. With this last feature you do need to be in PDF View rather than Advanced Edit mode and select the Reduce File option from the Document menu. I was only able to achieve minimal reduction in file size using this option.
As mentioned earlier, this version of PDF Converter Professional comes with Cloud Connector and Gaaiha Collaboration. Buttons are available within PDF Converter Professional to open and save files using this service which provides access to popular Cloud services such as DropBox, Evernote and PaperPort Anywhere. You can manage Cloud Connector from your desktop. Gaaiha Collaboration, which adds a log-in dialogue box to your start-up, does require an ID (email address) and password to be set up. This feature can be set up to log you in automatically. It will then allow you to set up contacts to discuss, share and edit documents using text or voice communications.
Nuance PDF Converter Professional 8 is obviously targeting those who feel that Adobe Acrobat is overpriced. In this respect the Nuance software would win hands down as it is priced at £99.99 against the £250+ price point of Acrobat X Standard. However I did find that the Nuance software was not as easy to use as I would have expected. Yes you do get links to Microsoft Office components and you can work with multiple files but some of the tasks do call for some lateral thinking. And do not forget the less than user friendly installation routine. This product is more suitable to an office environment rather than an individual user.
http://www.nuance.co.uk/products/pdf-converter-professional/index.htm