Two Backup Packages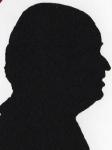 First BounceBack Ultimate from CMS Products and second BackItUp & Burn from Nero. Neither review was without its problems, partly due I am sure to a notebook of mine that seems to dislike being backed up. However when used on another system both did their work as expected.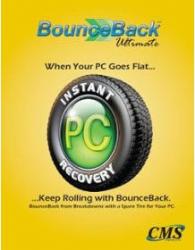 BounceBack Ultimate
The install of this went as expected however although it can do a full system backup it is aimed at making things easy, so it lets you selects types of file to backup no matter where they maybe on your hard disc. So Photos, Music, Movies, Documents, Spreadsheets etc are all categories and you can easily just add others for any types not included.
The most vital thing you have is data and even should you have a hard disc crash you can reinstall everything but if you do not your data to restore you are stuffed. The beauty of this package it restores files to exactly the same folder structure as it backed them up from even if the folder it found them in was say buried seven levels below the application.
Once installed and clicked on you have 25 seconds to interrupt before it starts the backup, here you can add or remove groups. My first test was with the troublesome notebook and it was taking an age just to decide what to backup. I had a long conversation with their representative and tried more or less everything including leaving it running overnight before we decided that it was not going to work on that old notebook of mine.
Trying it on another was like chalk and cheese in a couple of minutes it had done what all night would not do on the other system.
Doing my Internet searches found BounceBack Ultimate at a best price of £82.53 from the first link below.
http://www.amazon.co.uk/gp/product/B001VBX8MY?ie=UTF8&tag=gadge0a-21&linkCode=as2&camp=1634
http://www.cmsproducts.co.uk/index.html
Nero BackItUp & Burn
Just like the product above it installs from a CD. The install took around 20 minutes on an XP Netbook. The first half of that being the time to install four additional files the longest of which is Net Framework 3.5. Like the previous item you can Backup to a range of devices and indeed after the mandatory reboot if it finds say an external hard drive attached it offers to use that as the Backup device.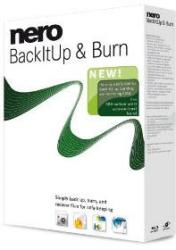 The one I had it was unable 'to lock' but it still did the Backup once you clicked a button. Doing a full drive backup on the Netbook was just a matter of selecting full drive backup and then selecting where to back it up to and then clicking begin. Now you just go away and leave it as no further intervention is required from you at all.
If you look a countdown time fairly rapidly gets shown and this after a few minutes seems to be correct on this Netbook is was just over fifty minutes to back up 5GB.
Of course as with all Backups you hope you will never need to do a restore apart from one where you want maybe a single file that you have overwritten or accidentally deleted. If this is so for you then you should do the lottery as you must be a very lucky person.
All PC's tend to slow down after a year or so of use and as hard as it might be the best answer is often a completely fresh start. However if you do not the media then this can be a problem. Some now come with a recovery partition but remember this restores to the factory state and all updates need to be done again.
Perhaps the most disastrous problem is the hard drive failure because even if there is a hidden partition it will be lost. You have the option with BackItUp & Burn to backup the hidden partition. On my Netbook I have a 'C' and 'D' drive and a hidden partition and you can back up any or all of these by simply ticking a box beside each.
Doing my Internet searches found BackItUp & Burn from Nero at a best price of £29.99 from the link below or you can buy direct from Nero where it costs £39.99 or you can download, which will save you £10.
http://www.amazon.co.uk/gp/product/B002AKK5AS?ie=UTF8&tag=gadge0a-21&linkCode=as2&camp=1634