Huawei Nexus 6P from Vodafone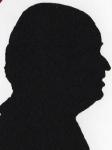 Because of the relationship Huawei have with Android they always get the newest and latest version of Android, here the current version is 7.1.1 whereas the only other version of 'Nougat' I have seen is Version 7 several point releases behind.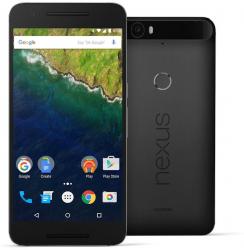 click image to enlarge
The Huawei Nexus 6P measures 16x7.5.8CM and weights 177 grams. The viewable screen is 12.5x7cm which gives the huge notional diagonal imperial measurement of 5.7inches and this has 518 PPI.
The processor is an Octa (eight) Core Qualcomm Snapdragon 810 offering. The speakers are front facing so it has good volume levels.
This Huawei offering was also the first to offer Android 6 'Marshmallow', here you are also nagged to upgrade to the latest Beta version 7.1.2 which as my review period is always short I did not.
Because this is still almost Beta some of the times such as Startup 33 seconds and Shutdown 12 seconds are not great. However other such things as updates to Apps are very fast a lot faster than on my own phone.
The right side has on/off button with the larger volume rocker below it. The base has the USB 'C' port both for charging as well as supporting an OTG device the largest I have is 64GB which it worked correctly with. The left side towards the top is the micro SIM insertion point; it also supports a Micro SD card. The top has a 3.5mm socket for headphones. The back has the camera and LED flash near the top with a finger print reader lower down but still in the top third of the phones back.
It has 32GB of internal storage and 3GB of internal memory.
Like another recent phone the locked screen will display time and other information in monochrome.
My trips out with this phone were all in the greater London area the Vodafone SIM worked well and as far as I know always in 4G.
Huawei phones are well known for their excellent cameras and the 12.3MP offering here is no exception.
Some recent phones screens go to the edge – or even beyond it – this is more conventional but the border between screen and edge is small.
Battery life is always subjective according to the amount of time the excellent bright screen is showing and indeed how much information is being send either over 4G or Wi-Fi but in an example I left it on – mono screen blanking – over night when it said 2 days of normal use and when I picked it in the morning it had changed to 3 days. While I would say the heavy user might manage only a day and a half most could certainly get two days. This is down to the large 3450mAh battery and indeed also to some power saving features.
Having a curved metal body is a plus and rumours say this will be the last Nexus offering as Google Pixel will replace them, so why would you buy anything that is the last in the line.
A good question but during my tests – remember this is with a new operating system – I found it responsive and some of the numerous Android updates were so fast I actually assumed they had not been done so maybe I should have gone onto version 7.1.2 but as my test was short this was not possible.
When I can get my hands on a Google Pixel I will know better but if you can find a Nexus 6P I would say grab.
Currently I could not find it on the Vodafone online site but you may have better luck in their shops.
http://consumer.huawei.com/en/mobile-phones/nexus6p/index.htm