GPS on a Mobile Phone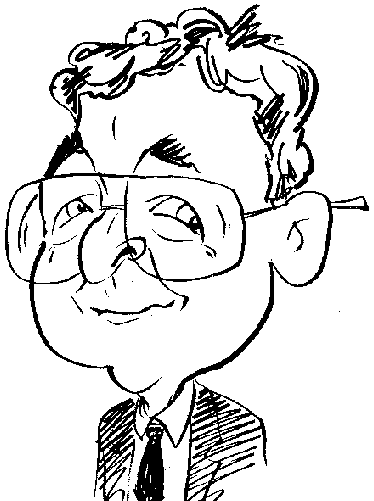 Review controls
You may know where you are going but do you know hot to get there? Perhaps you need to look at GPS.
While GPS car navigation has been around for some time, the uptake has been limited due mainly to cost and the inability to move devices between vehicles. It was generally regarded as a toy for over-indulgent boys. That situation is now changing as more companies become involved and less expensive offerings become available.
I have been road-testing one such product from the Finnish company Navicore Ltd. This is entitled Navicore Personal.
As far as I am aware, the approach adopted by Navicore with this product is unique in that it uses Bluetooth with SiRF III technology and maps held on a memory card in conjunction with a Symbian phone. Let's deal with these points one at a time. First SiRF III technology claims to give better Bluetooth connectivity and has the ability to receive an accurate signal when the receiver is placed in a bag, pocket or car glove compartment. I can vouch for this as the Navicore device had no trouble getting an accurate reading when it was stored in my pocket alongside coins and keys.
The Navicore software and maps (supplied by Tele Atlas) are supplied on a 256MB MMC or RS-MMC memory card. Maps are supplied on a country-by-country basis and it should be possible to fit maps for two countries on a single card so reducing the need to change cards when travelling between countries. By default you get the maps for your own country and additional countries can be purchased separately.
Navicore has gone for a total mobile phone approach. The reasoning behind the choice of Symbian is that this platform has 61% market share with 6.75 million units shipped in Q1 '05. With total sales of 32 million units, 25 different models in production or about to launch and eight mobile manufacturers in competition, the Symbian brand offers a ready-made mass market for Navicore to harvest. There is also the security aspect as both the phone and receiver do not need to remain in the car when it is parked and can easily be transferred to another vehicle if the situation arises.
When you purchase a Navicore kit you get the Bluetooth receiver measuring 72 x 35 x 21mm, a memory card and a power charger for use in the car. While this device will be used mainly in the car, it would have been appreciated if a lead for charging in the home had been included. Fortunately the power lead for the Nokia Symbian phone I was using proved to be an ideal substitute - Navicore states that this omission was to avoid clutter and confusion for users.
Setting up the Navicore Personal system is relatively easy. You simply insert the Navicore memory card holding the GPS software into the phone's memory card slot. You will then be able to access the application from the phone's menu. The first time you use the product you will need to enter a serial number which is then automatically sent by SMS and a confirmation message will activate the software.
As a car navigation system, Navicore Personal will pick up its current location but will need to be informed as to the destination. This information can be entered by multiple key presses and a scrollable list that adapts as more letters are entered. Locations that will be visited regularly can be added to a Favourites list. The actual route creation process is quick and there are options to look for a shorter route that might not be the fastest and include way points. Other methods of pinpointing locations are to entered coordinates or make use of the POI (Points of Interest) feature.
Navicore Personal provides assistance in two ways to help on your travels. There is a visual route marked out by a thick green line on the map and arrows to indicate turns. Street names, current speed and estimated time of arrival are also shown on the onscreen map. There is also the far more useful voice guidance feature that can be set to a male or female voice.
This disembodied voice provides advanced advice, usually around 200-300 metres before it needs to be acted upon, of the best lane, roundabout exits and turns. The information will then be followed by an instruction to carry out the turn or exit at the appropriate time. However the timing is based on the original car speed and no allowance is made for any changes in speed due to traffic conditions.
Different volume levels are available for the voice. I found that it was quite easy to hear the instructions, at the highest level, even when a CD or the radio was playing. Apart from an occasional "make a U-turn if possible" instruction as a result of taking a short cut, any detours generally result in the route being adapted accordingly. At the conclusion of a journey you are greeted with an appropriate message regarding an enjoyable journey. A nice touch the first time you hear it but it soon looses its appeal.
Navicore Personal does take a little getting use to but the effort is well worth it. The maps are excellent while the voice element provides precise and timely instructions to help the driver. This navigation system is ideal for those who already own a Symbian phone and could represent a factor in encouraging those making a decision regarding the next mobile phone to take the Symbian route. Navicore Personal is available for a Symbian 60 phone at £199.99 and Symbian 80 at £249.99. I do have one slight concern as I sometimes find myself talking to the device especially when apologising for not following instructions. But that's my problem and not that of the device.