A Hub with a Difference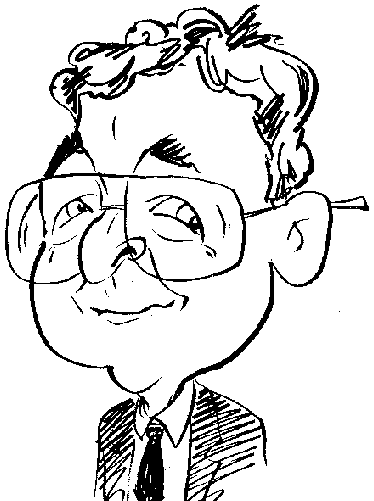 Review controls
Offering to increase the connectivity options of your laptop is a new product from Sandberg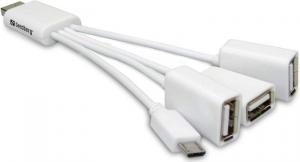 click image to enlarge
Modern desktop systems usually offer a reasonable collection of USB ports often split between the front and rear of the box. Currently taking up space in my work area are a couple of tower systems that feature a pair of front mounted USB ports for those occasions when you need quick and easy temporally access. Several more USB ports are located at the rear of these boxes for more permanent connection such as peripherals (scanner, printer, etc.). With this plethora of ports, the need for any external USB hub, that were popular a few years ago, is done away with. However, while modern desktop systems are well catered for in regards to USB ports, those who need to rely on laptops or, legacy systems, providing useful service, are not so fortunate with available ports maxing out at four or even fewer options.
Aimed specifically at the laptop user, who needs access to a multiple range of additional USB connectivity options, Sandberg has come up with a product appropriately entitled USB Hub for Laptop. Compatible with both Windows and Mac OS, this Sandberg product offers a one-plug solution for connecting up to four devices to your laptop. These connections can be for connectivity or charging purposes.
The product, which does not require its own additional power source, is manufactured in China. There are two versions, both decked out entirely in white apart from the black Sandberg logo, of this USB 2.0 product. You can opt for the model specifically for iPhone users or the one designed to suit the needs of those who prefer one of the numerous Smartphones that are available. Both versions are almost identical apart from one of the connections and I will return to this a little later.
This USB Hub for Laptop consists of a 47 x 24mm standard USB A Male style plug from which four leads extend from its rear. These leads, like flexible fingers, can be manipulated in various positions making it easier when connecting the various devices. Each of the leads measure 75mm and ends in a USB plug. Three of the plugs are of the standard USB A female type into which you can insert a USB lead from a variety of modern and legacy devices such as a camera, printer, external drive or even one of the numerous flash sticks that some of us tend to carry around in our pockets just in case you might need them for transferring or copying data.
The fourth lead is different depending upon which version of the product you have gone for. This lead will either have a MiniUSB male plug or a 30-pin plug. In the case of the former you can attach any device, such as a Smartphone, that supports the MiniUSB format. Those who have gone down the Apple road and prefer the iPhone will be able to connect this communication device using the 30-pin plug.
As this product has been designed to be used with a laptop, it needs to be reasonably portable and the USB Hub for Laptop more than adequately fits this bill. The flexibility of the protruding leads means you can squash it down to a size no bigger than a match box. You also get a cap to fit over the end of the standard male connector to protect it from damage. The whole device, cap included, weighs just 33g so it will not weigh you down.
I do have one slight criticism of the product and that is the lack of a small pouch for inserting this hub when it is not in use. A pouch would ensure that all the various plugs are protected from dirt and dust, a common element found in most pockets, when being transported. Sandberg has priced this useful product at £13.99. It is compatible with Mac OS and all versions of Windows from 2000 onwards.
http://www.sandberg.it/product/USB-Hub-with-SmartPhone-Sync