A Binatone SatNav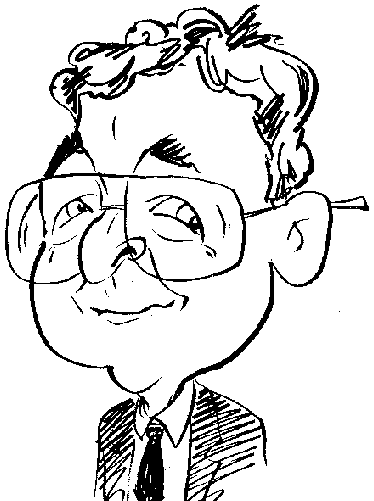 Review controls
Living, as I do, on a one-way street, I often notice cars proceeding along my road travelling in the wrong direction. Perhaps such drivers would benefit from using a product such as the Binatone R430.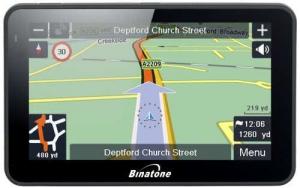 click image to enlarge
With the strap line of "Drive like a local", Binatone has released its R430 SatNav device. As the number forming part of it title might indicate, this unit features a 4.3-inch colour touch screen (perhaps "tap" would be more appropriate) within a reasonably wide black bezel. The overall dimensions of the unit are 78 x 122mm (W x H) with a depth of 13mm. Weighing just 122g and with a rubberised casing, this product could be used by a pedestrian, although there is no dedicated mode for this mode of transport, as well as for a car driver as their navigation device.
In the case of the latter, Binatone has included a car-mounting kit and an in-car charger unit. You also get a USB lead, which can be used to charge the unit's internal Lithium Polymer battery, plus a stylus located on the right side of the unit and a small instruction manual. Pre-installed on the R430 are maps for 21 European Countries that I have not had the opportunity of testing yet.
The R430 combines the Win CE 6.0 operating system with a MSTAR 2521 500MHz CPU backed up by 128MB of DDR2 memory. Sockets are available on the SatNav for a 2.5mm headset (a pity this is not the more common 3.5mm option) and USB 2.0 plus there is a slot for a microSD memory card for adding extra maps and other items. An on/off button sits in the top left corner of the unit.
Once you have charged the R430, a light will change from red to green to indicate when this occurs, you can turn on the device. This action will require the appropriate button to be depressed for approximately three seconds to activate the process which then gives you the choice of Navigation or Menu features. While you might be tempted to jump right into the Navigation section, as this is the main function of the product, it would be more sensible to check out the Menu options which are categorised as GPS Rece(iver), Settings and Multi Media.
The GPS Receiver screen show a compass circle marking the satellites that the R430 has made contact with for receiving data. This connection process can be a little time consuming. Depending upon your current location, you could find yourself waiting for ten minutes or even longer before the R430 is capable of linking to the four satellites needed to provide you with a map of your current location.
Not surprisingly, the Settings category gives you access to a variety of selectable features. You can adjust the volume level, check on the condition of the internal battery, adjust the backlight, set the current date and time plus choose from languages that include English, French, German, Spanish, Polish and Romanian. Viewers are provided for displaying pictures,, either BMP or JPG, and documents that are stored on the optional SD card.
Back to the Navigation option which brings up a map, if the necessary satellite connections have been made but, as I mentioned, this could take some time. A menu button located in the lower right corner of the screen will give you access to three further categories of options. You can switch between a 2D or 3D view with either North or your current heading at the top plus set the speed for the route simulation mode and opt for voice guidance (a female voice with no option to change this), Motorway signposts and auto zoom facility. Addresses, including a home base, can be entered and saved plus you can select from the available points of interest categories and turn on safety alerts and choose between miles or kilometres for the distance measurement.
For in-car use, the product's User Manual recommends that you always make use of the supplied in-car charger unit and I can understand why this suggestion is made. I struggled to get three hours out of the R430's internal battery when using this SatNav away from a power source. Fortunately recharging the battery does not take too long.
Normally when travelling by car I like to listen to my favourite music either from a CD or my iPod Classic. Even with the volume of the R430 turned up to the maximum, I needed to greatly reduce the music volume level in order to hear the directional instructions issued by the SatNav device. Generally these instructions were clear and issued well in time with appropriate reminders as you approach the relevant point in the journey.
When opting for a different route other than that offered, which can happen for your favourite short-cuts, the SatNav's immediate response is to turn around. Later this will be followed by an announcement that a route calculation is underway. This recalculation does seem to take a little longer than other SatNav devices I have used but an alternate route is forthcoming even if it did not always agree with what I knew was a less traffic-congested journey – this SatNav does not possess a traffic update feature.
Generally I preferred using the 3D map view over that of the 2D view especially with the Simulation feature that takes you on a drive-through of a possible route that could include some of the 2 million point of interest built into this device. The R430 offers reasonable features but is not the quickest product on the market. I have seen this product priced at £59.99.
http://www.binatonetelecom.com/products/gps-satnav/r430.html