Veho Muvi and Pebble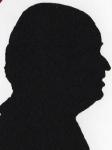 Review controls
Two different products from Veho although the second can be used as a powering agent for the first. A tiny movie camera probably its best use is for security and a charging unit for all those occasions when portable power runs out.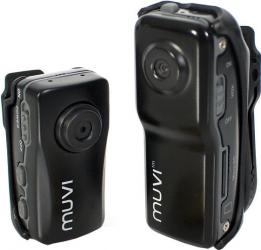 click image to enlarge
Veho Muvi
This is a tiny video camera measuring only 5.5x2x3cm and it weighing a mere 45grams.
From the rear there is a strong clip to allow it to be fitted anywhere with something of around 1cm or less for grip. The jaws actually open to 1.5cm. The left side has Micro SD card slot and sound on/off slider. The top has a capture button. The right side has power on/off button. Finally the base has a mini USB slot to charge the internal battery.
The face has the pin hole lens that has a remarkably wide field of view. Image captured are 640x480 and the supplied 2GB micro SD card can store a great deal of footage at that size. A very rough guide would be 50MB of space a minute.
So why two on/off switches, sometimes you will not want sound so you can capture video alone. However although you can use it to capture both in a camcorder mode there is no viewfinder and the only way to capture anything is by guesswork as to where the unit is pointing. I tried on several of my regular gigs and while the sound was okay the video although perfectly sharp was pure guesswork as without the ability to frame images you got a lot of part people.
However when connected to a PC you can line up a shot exactly say to focus on a doorway for security and here is a nice feature you can set it to be sound implemented, so in that scenario noise will start the camera running.
Images were clear as was sound. It can be used as a webcam when attached to a PC but for this you need to install a driver – provided on a mini CD – also provided is a neck strap and a carrying pouch as well as a small manual.
The Veho Muvi is available from the link below for £69.99
http://www.firebox.com/product/2384/Muvi-Digital-Video-Camera?via=ser
http://www.veho-uk.com/main/shop_detail.aspx?article=44
Veho Pebble
The Pebble is a portable battery pack charger that is small enough to fit in your palm at 9.5x7x1.5cm and weighing 140grams. It can be used to charge a range of items when mains power is not available. Meaning that when out and about activities are not stopped by a low battery.
Apart from a 60cm USB lead (to charge the Pebble) it comes with five different plug ends to allow a range of units to be charged from the Pebble.
The Pebble has a push button on/off switch and beside this three blue LEDs denoting the power state of the Pebble. One light on is low, two lights medium and all three is fully charged. All this is described in the User Manual sheet of instructions.
The five adapters included are for 1x Nokia old, 1x mini USB/ Motorola 1x Apple iPhone 3G 8GB / 16GB/iPod and Sony mobile phone connector. The unit also comes with a carry pouch to keep the battery stored.
The capacity is stated at 5000ma. This is said to equate to four charges of a 3G iPhone. I charged a number of devices while out and about and it is excellent for one item I have that has a dodgy internal battery that charges okay but has a problem maintaining it when in use.
So instead of having spare batteries all around you have a single Pebble to charge everything, providing the adapters are supported. Available from the link below for £49.99
http://www.firebox.com/product/2692/Pebble-Portable-Charger?via=ser