Navman Directions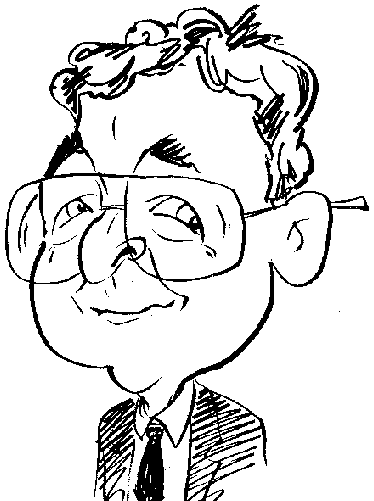 The merger between Mio and Navman has seen a division of targeted territories with the Navman branded products taking care of the UK. The company's entry-level product is the S30 model. This particular device has a suggested retail price of £149 although the more experienced shopper should be able to find the S30 listed at a more tempting price with the minimum of effort.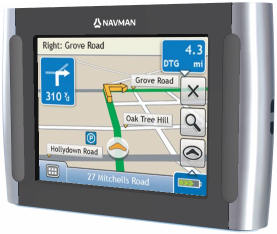 Included in the box with the SatNav device is a mounting bracket that can attach to the windshield using a clip-down sucker. You also get a cigarette lighted power adaptor and a mini USB cable for linking to a computer. Documentation is taken care of with an extremely slim Getting Started booklet plus a far more substantial multi-lingual "Legal Information" book that makes use of a typeface that should test your eyesight as it lives up the "small print" designation. Finally there is a DVD disc with software and map data and a soft carry pouch for transporting the SatNav unit when not set up in a car.
A notable omission from the list of items is a mains power lead for recharging the unit. Instead you have to use the cigarette lighter adaptor for in-car use while the USB lead can drain power from an attached computer when you need to charge the device away from your vehicle.
Decked out in black and grey plastic (we are talking about a budget level offering here), the S30's dimensions are 112 x 78 x 20mm (W x H x D) with most of the front being given over to the 320 x 240 3.5-inch touch screen that is bright and clear. Linking to an appropriate satellite for positioning purposes was relatively straightforward with just a minimum of delay. The S30 has access to the pre-installed street level maps, sourced from TeleAtlas, of England, Scotland, Wales, Northern Ireland and the Republic of Ireland. Also preloaded is the Safety Camera database for the United Kingdom.
When entering address and route details, the S30 gives you a choice of using city/area, street address or full postcode with the useful facility of a voice provided audible feedback as to each character as it is entered - you can turn off this audio feature by accessing the Volume control option under the Preferences menu. You can set up a Home location and favourites plus a list of recent locations will be stored for reuse. When viewing maps you have a choice of 2D /3D with various zoom levels and icons of user-specified POIs (Points of Interest).
Various configuration options are available for route calculations. You can set the balance between distance travelled and time taken plus set the preference level for motorways and types of roads to avoid. As not everybody tends to stick to speed limits, there is an option to be issued a warning when you exceed them. Safety camera details can be displayed as part of the on-screen map with an audible and/or visual alert being delivered at a user-defined distance. A further warning can be set to be activated if somebody attempts to make an alteration to the SatNav device when a journey is in progress.
The calculation of routes is reasonable quick, as are any re-adjustments that need to be carried out as a result of any detours or favourite short-cuts being taken. Directions are delivered with a female voice that is slightly clipped but not excessively so. Commands are to the point and clearly delivered. You can adjust the volume level of the voice but are limited to the default voice. Overall this is a reasonable offering without being exceptional.
Including shipping the best price from a quick search is for £86 from the following link :
http://www.amazon.co.uk/gp/offer-listing/B000UX728A

http://www.navman.com/Navman/Templates/productinformation____70057.aspx