On the Road with Mio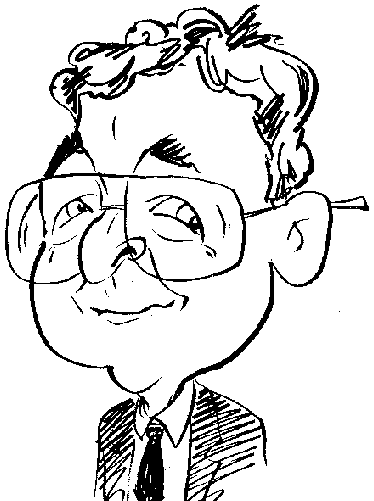 Review controls
Leaving the navigation to others can take some of the strain off driving.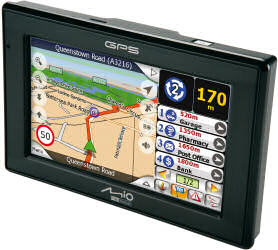 Recently I have noticed a trend with portable peripherals that connect via USB. Instead of providing, as part of the standard package, a power lead to recharge the internal battery via the mains, you have to rely on the USB connection to carry out this function. Maybe this trend can be justified as a cost-cutting exercise but I find it restrictive as I prefer to fully charge such a device in order to check it out before introducing it to my computer. Following into this category is the Mio C320 SatNav device.
Before going any further I should point out that the C320 does come with the appropriate lead and plug for powering the device from a cigarette lighter socket when travelling by car. You also get a two-piece kit for holding the SatNav device in a position which is easily visible without blocking your view of the road ahead. Reasonably clear instructions are provided for connecting the various elements and linking the Mio C320 to its power supply.
The actual SatNav device, measuring 127 x 81 x 14mm, consists mainly of a screen framed by black plastic. An on/off switch is located on the top while the left side houses a SD/MMC memory card slot and a headset socket for when the unit is being used in its alternate mode of MP3 player. Any music will be stored on the memory card. As the C320 supports the new SDHC card format, you should be able to carry around a substantial number of tracks.
Unfortunately Mio does not seem to have considered that users will want to carry this device with them when travelling by other means than a car (despite the product being referred to as a DigiWalker) as there is no travel pouch supplied. You could, as I have done on a number of occasions, carry the device in your hand but it is hardly a satisfactory solution.
When using the C320 in its optimum mode as a SatNav device, you enter all your commands via the touch screen. No stylus is provided and so it is down to finger operation which I found required harder pressure than I would have expected. There were times when two or three touches were required before any action was performed. Even when first touch action was achieved, it did tend to be a little on the slow side.
As mentioned earlier, this device is more suited to a car environment. Setting up the provided windshield mount, cradle and power cable is fairly straightforward. Entering address requires you to work through screens dedicated to city and then street using the on-screen keyboard. You do have the option to enter a post code with support for the full seven digits. Rather than opt for a favourites or regular destinations, the C320 prefers to store previously entered address is an accessible history list. This history list also contains any requests for information and locations of any points of interest that are held in the product's database.
With the designated destination entered, the screen shows a clear view of the current area with named thoroughfares and icons to access various features. You also get a time and date display. However this would always revert to 12.00 o'clock on the 1st April, 2007 unless the setting had been set whenever the device was turned on - a task which, I must admit, I often neglected to carry out as it did not adversely affect the functionality of the SatNav device.
Travel directions are given by the C320 in a clear male voice in plenty of time to make any necessary adjustment with reminders repeated as you approach the appropriate location. The route planning is generally quick. However when you take one of your favourite shortcuts, the software does its best to direct back towards its original planned route instead of considering an alternate route based on your detour.
Although there are a number of criticisms of this product, most are merely niggles rather than major drawbacks and these are easily compensated by the large clear display - although you should not be looking at it when driving. Overall I found the C320 to be a useful tool for providing the necessary navigational instructions and it is yet to get me lost or stuck in an inappropriate location. Don't forget it can double as your MP3 player. The C320 has a price ticket of £199.
http://www.mio-tech.be/en/gps-navigation-device-Mio-C320-overview.htm