Lexmark 6250 All-In-One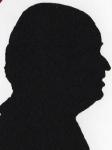 Review controls
An All-In-One has the big advantage of having a printer, scanner and copy machine taking up little more space than a printer alone.
It is 44x34x18cm, the last measurement the height is increased by another 13cm when there is paper in the vertical input tray at the rear of the unit. The scanner opens landscape so any object can be slid in easily without opening the lid to 90 degrees. The weight of the unit is 4.8kilos.
Paper is placed face up in the tray and delivered face up from the front base of the unit. In printing this is a four and a six ink offering. In four ink mode it is black and three colour cartridges. Remove the black - storage area front left of the unit - and place the extra three colour photo cartridge to get six colour printing.
As always I found the claimed print speeds unobtainable, stated 'up to 22PPM in black' I managed 12PPM with a tiny 200 word page in rather grey draft mode. With a 1500 word four page document this dropped to close to 8PPM. All inkjet printer manufacturers seem to suffer from this disease, some are worst than others but providing you know that the claims are not possible?
Often an All-In-One tends to be a jack of all trades. Here however I was more than satisfied with the scans, colour photos were excellent and as for printed pages these reproduced well even when the page had been folded.
Copying always worked well, there seemed little difference in time taken for colour or black pages, the latter being slightly quicker. Should you need multiple copies then there are quicker ways as each pass takes just as long whereas a laser or stand alone copier will print quicker. For one offs however switch the unit on and press copy and you will have a copy in around a minute.
It can print borderless and the quality is quite acceptable. It can also print directly from a range of camera cards and also the increasingly popular PictBridge direct camera transfer. Printing in this way can avoid turning the PC on. If you have a large number of images on the card then an index page printed on plain paper (up to 49 images per page) can be produced in less than a minute. There is also a 5x4cm TFT screen mounted in the front centre of the unit that can give a perfectly acceptable display of each image.
The installation of software initially seems quick but turns out to be in two stages and the latter part is slow. Overall it probably takes more than 15 minutes and use 520MB of hard disc space. However the range of software for basic photo manipulation, unit control and OCR worked well and the packages hand hold a novice user well allowing them to get the best from a unit without a lot of knowledge.
The power and USB leads fit back right of the unit and I found the USB lead rather fiddley to fit as it needs to go in a lot deeper than you think.
Scanning and copying are excellent and printing quite acceptable, disregard the claimed print speeds and this unit probably manages to overrule the 'Jack of All Trades' motto. The price at www.dabs.com is 2p short of £152.
http://www.lexmark.co.uk/uncomplicate/product/home/43/0,7044,252735_408641_337797227_en_0_1,00.html