Switching Control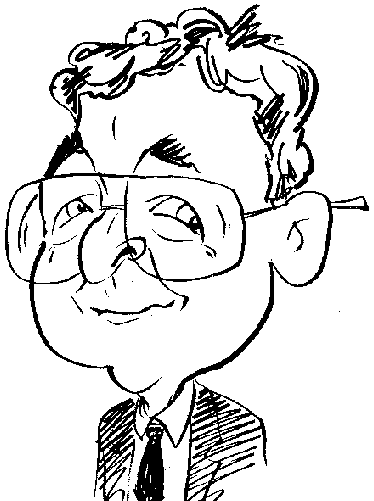 Review controls
Simple ideas don't fade away; they just re-invent themselves to take advantage of modern technology.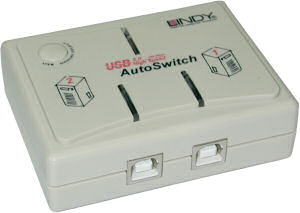 A good number of years ago, a device, which I used on a regular basis, was a print switch box. This allowed two computers to share printers by simply moving a switch to the appropriate position. It should be pointed out that this was when DOS ruled the desktop and Windows was struggling to make an initial impression with users. Printers then tended to be parallel devices and home users only dreamed about networking their computers. Now everything is different with Windows dominating the scene; USB technology in the ascendancy; and home networks popping up all over the place due to advances in wireless technology. Yet despite this change around, there still seems to be room for a non-networking device that allows computers to share an item of equipment. In this case it is a switch box for USB devices.
Developed by Lindy, this product is entitled USB 2.0 Auto Switch. I have been looking at the version of the product which lets two computers share a single USB device. There is also a version which allows you to connect a USB device to up to four computers.
Manufactured out of computer-grey plastic, this box, about the size of a pack of cards, measures 84 x 64 x 22mm (W x D x H). Ports for connecting the computers and whatever USB device is to be shared are positioned along the front and back of the switch box. Decorating the top of the unit are icons and LEDs, indicating which computer is currently connected and the recognition process of the USB device, plus a button for switching control between the connected computers.
As well as this button you can switch the USB connection between the computers by pressing the SCROLL LOCK key twice in succession. Unfortunately there is no way to change the default hot key if it was already being used by another device. As it happened the test set-up was using a KVM (Keyboard, Video, Mouse) switch that also made use of the SCROLL Key. In cases such as this you are restricted to using just the button method for switching control.
Setting up the switch box is just a matter of connecting the various leads, which you will need to supply yourself as none are provided, and then powering on the computers. This USB switch box supports the 1.1 and 2.0 standards. If you are connecting a USB 2.0 device, then care should be taken to ensure you are using high quality cables that are rated suitable for high-speed connectivity. No external power will be required as the switch box draws what it needs from the USB connection.
This switch box is suitable for sharing peripherals such as printers, hard drives, scanners and optical burners. Naturally you need to make sure the appropriate drivers and software is installed on both computers. I have also used the box with a broadband modem. In some cases, such as with the modem, there will be a delay while the device is initialised with its new host. You can use this kit with any version of Windows from 95 onwards, Mac OS 8.6 to 9.2 and 10 plus SUN computers. The Lindy USB Switch 2 Port has been priced at £17.65.