Lexmark X2250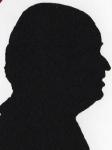 Review controls
Having a copier, printer and scanner all in one is something that certainly saves space. Can such a device be a jack of all trades or would it be second best at all, as the saying goes 'master of none'.
Lets get my bugbear aired to begin with, no inkjet printer ever prints the stated number of pages per minute. If you want 'x' pages a minute then use a laser printer as that's the only way you will reach expectations. Even if you print short 200 word pages in draft mode you will be lucky to get much above half the claimed PPM.
It is 42x31x12cm when sitting there looking inviting, put the unused paper in the tray (face forward) and the 12cm becomes 25cm. You will also need a little space in front of the unit to deliver printed sheets but as they come out face up the provided paper catcher is not required to be extended unless you use it right on the edge of a shelf or a desk. The unit weights only just over four kilos so is easy to move even by a child.
A full range of applications is provided including OCR (300-500MB hard disc according to operating system) and everything installs from a single CD-ROM.
With the PC disconnected or switched off the unit is a perfectly acceptable copier producing excellent black copies in around 20seconds. Colour copies take a little over a minute each but are still very good. Just switch the unit on and press either the black or colour button and whatever is on the flatbed is copied.
I got around 8.5PPM when printing 200 word pages in draft mode (I believe the claim is 15PPM) but the quality was okay, certainly good enough for say a memo. Printing on photo paper is always something that can tell the quality and here is was slightly better than average. I do not mind too much about time when printing photos but it must be considered and around eight minutes for a A4 page is not by any means quick but I have used slower whose output was not as good.
Scanning pages to the PC was easy, the optical resolution is 600x1200DPI and providing you give it a reasonable original the scanned output will be quite acceptable.
The paper tray is stated to hold 100 pages of 75gsm, I think that would be tight I found around 50 sheets of 80gsm quite enough. A total of 28 different media sizes are supported, most of them I have never seen or heard of. However I fed envelopes as well as A5 and of course normal A4 as well as various photo papers without any jams.
The copier is capable of reduction to 25% of original and enlargement up to 400%. As with most units today the connection is by USB (cable not supplied) and the large 15 image getting started sheet shows clearly what is needed to connect the unit and install the two ink cartridges. This is a four colour unit with black in one and the three colours in the other. The price of most inkjet products is heavily subsidised as the manufacturers make there profits on sale of replacement ink cartridges.
Recently I have seen the X2250 on sale in Currys for £79.99 that is £20 less than their normal price. The stated monthly maximum pages is 3000 however with ink costs I would not recommend this sort of device if you do more than say 300PPM, if this is your category then this unit can do it all.
Link :http://www.lexmark.co.uk >home printing >products >printers and all in ones >X2250