Compaq Presario SR1519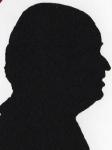 Review controls
Some people maybe surprised that the Compaq range was not quietly dropped after the merger with HP. However what are produced look very different from the HP offerings and certainly have there own identity.
This is a tower system that slopes slightly front to back, it is a maximum of 45x18x38cm with leads inserted. The weight is 12.8kilos.
The processor is an AMD Athlon 64 3200+, it also has 512MB of DDR SD-RAM. However should you click Control Panel/System it will tell you the processor is running at 994MHz and you have 384MB of RAM this is because the Athlon speeds do not relate to MHz as the Intel processors do and 128MB of RAM is used by the ATI Radeon Express graphics.
It has a 160GB hard disc (5GB used as a restore partition for system recovery) the actual figure shown in My Computer is 143GB.This is partly due to the old 1000 or 1024kb debate as to the size of a MB. The front appears to have two optical drives as there are fittings with two frontages, however, you only have the top one, the lower one is a dummy front ready should you install a second drive. It is a DVD double layer + and - R and RW unit capable of 16x. This unit of course reads and write CD's.
Continuing down the front below the two drive fronts is a nine in one (four outlet) card reader for Smart Media, XD, MMC, SD, Compact Flash and various Memory Stick. One USB2 port is beside the card readers and just below this are front audio ports a full size (6 pin) FireWire port as well as two further USB2 ports. Apart from a rather bilious green LED to tell you that the PC is switched on there is only another green LED to denote hard disc access.
The rear has the power lead that manages to protrude even more than the monitor/panel lead, then yet another green LED to tell you the unit has power. Below this are two PS/2 ports for the supplied three button Compaq mouse and the rather nice compact Compaq keyboard, that I used on my desk and on my knees when I used the PC in a different location. It is a 118 key option but everything takes up less space than other keyboards with less keys!
Next there is a parallel port (no serial port) and that to me seems neither one thing or the other. Then there are four further USB2 ports as well as another full size FireWire port, next to these is the 10/100 port that lights up when connection is made and I am sure you will by now guess that it lights up green. Below this are the three standard audio ports as well as a digital audio out. There are four blanking plates below this but one is a dummy so with the bottom one having the 56k modem that leaves two available.
I found the unit quite quiet in use apart from a roar on first start up, however the optical drive and the hard disc do make some noise. But my Internet search found the 1519 at www.pcworld.co.uk for £399.99, while they had the 1539 at £640, that seems to me a big price increase for more memory, larger hard disc and slightly faster processor.
The basic package is supplied without panel or monitor and speakers. Compaq do offer a couple of options but they are extras.
The unit comes with Windows XP Home, Microsoft Works several Sonic titles as well as InterVideo WinDVD 6.
I used this as much as possible for the two weeks I had it, this was helped by my modem/router meaning I did not have to setup Internet access. This also comes with Norton Internet Security, regular readers will know I was less than happy when a recent Corel package I reviewed came with a 90day version of this and here you only get 60 days. I also spent a very frustrating 75minutes when I first booted up the system while this did no less than four rounds of updates all requiring reboots and maybe this was made worse by Windows wanting two reboots to do system updates. Yes I could perhaps have down some work in the background but very confusing. My own opinion of almost all software is that unless it's a full copy it's not of any great use.
There are four DIMM slots and while 512MB may still seem adequate remember it's really only 384MB as the graphics grabs 128MB. Perhaps the SR1539 with 1GB of memory a slightly faster processor and a 320MB hard disc may be a more future proof unit. However the price differential is quite large, if it was me I would just have more memory, it will not be long before packages will not run in less than 512MB.
http://h10010.www1.hp.com/wwpc/uk/en/ho/WF06b/35123-35527-187917-187917-187917-12201242-55640221.html