Freeview Play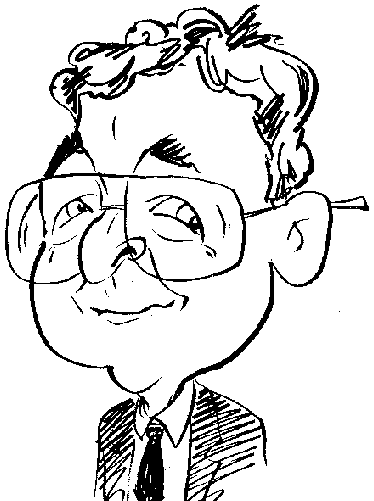 Review controls
As its first foray into the field of Freeview Play, Humax has launched its FVP-4000T set-top box. This product has been developed to combine catch-up TV, on-demand services and live television in high definition resolution with a hard drive of either 500GB or 1TB capacities. This review is based on the 500GB version of the Humax FVR-4000T unit.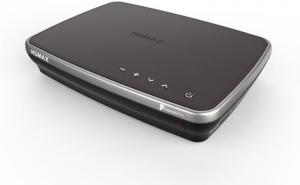 click image to enlarge
Adopting a plinth-like shape with curved slick lines, the Humax FVR-4000T is very similar in appearance to the Humax HDR-1100S reviewed recently. The set-top box has dimensions of 280 x 48 x 200 mm (W x H x D). One major difference is the top of the box with Humax having gone with a faux leather look. In the case of my review sample, this was coloured Mocha to blend in with the silver trim and black base. There is also a white unit with gold trim and a cappuccino topping.
Slightly raised decorative buttons are positioned on the top plate. These are located in the lower right corner. Generally these buttons will be rather redundant due to the rather large remote control supplied as part of the package. Most users will tend to prefer this means of control from the comfort of their favourite armchair – well that's how your reviewer intends to work.
Arranged at the rear of this set-top box are the various connection options available with this device. Located on the right are options for attaching a TV aerial to RF IN and OUT sockets and linking the box to a television or VCR. Sockets are available for attaching RCA cables and an SPDIF lead plus Ethernet and HDMI leads. In the case of the latter two connections, appropriate leads are supplied in the box along with the power lead and a bulky style adapter plug. Situated on the front right side of the box is a USB 2.0 port for attaching external storage devices such as a hard drive or flash stick.
Once all the necessary power and television connections have been made, a wizard will lead you through the set up procedure as you select from available languages, opt for either a wired or wireless network connection for accessing network content and downloading ON DEMAND apps. There is a short wait while a channel search is conducted (137 television channels and 29 radio stations were detected). Finally you need to decide whether to decrease standby power consumption.
I said "finally" but that might not be the case, as happened to me. A check for a possible later version of the Humax software revealed that version 1.00.59, as against the resident 1.00.51 version, was available. Accepting this upgrade meant that I was forced to work through the set-up wizard for a second time including the network and channel search elements
Unfortunately all this preparation failed to produce the required results. While picture quality was fine and the on-screen Humax menu gave access to the supported features of this device using the supplied remote control, one aspect was clearly missing. There was no audio being passed from the Humax box to the connected television set.
Checking the seating of the connections and changing the HDMI lead made no difference. I even tested the set up by substituting another PVR set-top box for the Humax unit and this worked fine delivering both video and audio. While waiting for Humax technical support to come up with a possible solution, I decided to transfer the Humax box to another television from the one I usually use for testing purposes to the television that provides my home entertainment. This switch required freeing up one of the television's HDMI port that had been services another device. This change of television produced the desired results with regard to the absence of audio.
The Humax FVP-4000T box contains three built-in tuners allowing you to record multiple programmes simultaneously. In fact up to four programmes can be recorded, either as a single item or part of a series, as you sit back and watch another channel live. The software will step in and advise when there are conflicts in your recording schedules or you have too many programmes selected for recording in a particular time slot.
This Humax box supports catch-up services through its On Demand feature which is accessed from the appropriate button on the remote or an on-screen menu which appears following a press of the remote's Home button. You have access to BBC iPlayer, ITV Player, All 4 and Demand 5 services. There are also links that include You Tube, Internet Radio and Euronews from the On Demand section.
Along with the On Demand section, the on-screen menu allows you to switch between features supported by this box. You can select the TV Guide, Recordings, Media Centre and Settings plus the Recent section containing items you have accessed previously. As you expect, the Media Centre deals with content that is stored on the box's internal hard drive or elsewhere such as a device connected via the USB port or your local network
While no problems materialised regarding content on the internal dark drive, the same can not be said of content on external devices. Adding a device to the USB port would result in it immediately being recognised with options to access music, video or photos. Generally this was a trouble-free operation but there was a number of occasions when content failed to be detected even though it have been used in an earlier session and could still be accessed from the Recent option.
Attempting to log on and access data from my wireless network sometimes proved to be an exercise in frustration. While I could access files, categorised as music, video or photos, stored in a public folder, I was unable to work in the opposite direction and access the Humax box content from my computer. Attempting to carry out this task brought up the message that it was not accessible because I might not have permission to use this resource.
My experiences of this Humax box have been a strange mixture. Having solved my initial problems regarding no audio by switching to another television, my hopes were raised by the scheduling and On Demand features. However being unable to transfer content to the Humax's internal storage was a major disappointment. The Humax 500GB product is available £199.99.
http://www.humaxdirect.co.uk/freeview/fvp-4000t-500gb-mocha.html