A 46-inch Smart TV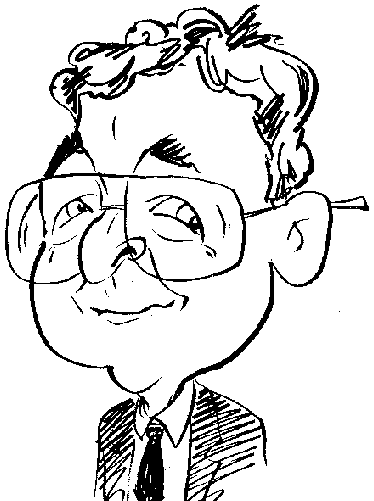 Review controls
For those looking for a large widescreen television, but lack enough space to accommodate the 55-inch UE55F8000 model I reported on recently, the Samsung UE46UF7000 product may be a viable option.

click image to enlarge
As with its larger sibling, the 46-inch UE46UF7000 SmartTV is not the kind of device that you could hide away in a corner. It will tend to dominate any normal household room in which it is sited. Although it is possible, as I proved despite the protestations of my back, to unpack and set up this widescreen television on your own, the operation is recommended to be carried out by two people. You will need to attach the rather weighty and solid, brushed silver base stand to the flat panel – an operation requiring seven screws – in order to create a floor-standing unit. The combination of stand and panel weighs in at 15.7 kg.
Not unexpectedly, all the various physical connections are arranged on the rear of the panel. While the power connection is on the left, all the other 20 connections are positioned towards the right side of the panel's rear. For your television content you have a choice of Air/Cable, Satellite Main and Satellite Sub aerial connection. There is also an adapter for a Common Interface card. Further connections are available for HDMI, Component or AV for use by video devices and audio left/right sockets, plus three USB ports, Ethernet and attaching the supplied IR extension lead. There is also support for wireless network if you prefer not to set up a wired link. The wireless connection supports WEP, WPAPSK or WPA2PSK authentication modes and WEP, TKIP and AES encryption types.
Included in the box are a number of accessories for use with this SmartTV. As mentioned there is the CI card adapter and IR extension lead plus two pairs of 3D glasses, SCART adapter, wire holder stand, and two remote control units with batteries amongst others. With the two remote controls you have a choice of the more standard type or a touchpad model. Based around the centrally positioned touchpad, this latter remote control features a number of touch sensitive buttons including one for activating a voice control feature which works in conjunction with the unit's built-in microphone and pop-up camera mounted on the top of the panel. Both remotes feature a button to access this television's Smart Hub capability but more on this aspect a little later.
When setting up this SmartTV I came across a rather worrying on-screen message regarding the state of the aerial connection. This message stated that the aerial signal was weak and advised me to check various elements. I will not go into the amount of trouble this message caused me before I stumbled on the reason for the message. Obviously the reviewer who had used this device before me had set up the television to look for a dual connection rather than the single source I was using. Once I had delved into the SmartTV's menu structure and made the necessary alterations, I was able to activate the unit's scan feature to identify the available channels and store this content for easy access via the Guide feature. Under normal circumstances this problem should not occur.
When accessing the product's EPG (Electronic Programme Guide), you are shown a thumbnail window broadcasting the currently selected channel along with a brief description of its content. You can switch between channels and time slots plus display channels by category with up to seven days of information being available. There is also an option to access a schedule manager to set up a viewing or recording plan with the latter requiring an appropriate device for storing content to be attached via one of the USB ports.
Partly explaining this product's SmartTV designation is its Smart Hub feature. Accessed by a single press of a button on either remote control, this feature presents an interface that can switch between pages displaying Social, Apps, Movies and Programmes, and your own content listed as Music, Video and Pictures. The Social section seems to concentrate on YouTube, Movies & Programmes offers additional purchases, while the Apps section is more wide ranging.
The various Apps in this section have been classified as Recommended or My Apps as you add your personal choices. The Recommended group contains catch-up options of BBC, ITV, Channel 4 and 5 plus KNOWHOW movies, Netflix, Explore 3D and Samsung Apps which can be used to populate My Apps with Apps classified as Video, Game, Sports, Lifestyle, Information or Education. In my case the review unit came with several Apps, including blinkbox, Skype, YouTube, Social TV, MUZU.TV and Digital Theatre, already installed. While the Apps are free, you could find that some of them will require a subscription or fee to access content.
By using one of the USB ports at the rear of the television, you can gain access to any stored content you may already have. The connection of such a device will be automatically recognised and you will be given the opportunity to select from the categories of Photos, Video, Music or Documents before drilling down through levels to find the content you want. However once you have made your initially choice, such as Video, the only way I could find of changing to another category was to exit and then start again by selecting the external device from the source option.
Although not the success many were hoping for 3D still manages to hold some attraction and, as such, is supported by this SmartTV. As mentioned earlier, two pairs of 3D glasses are supplied. However before using these glasses, you will need to construct them by attaching the ear wings and inserting the supplied button battery. While the combination of these glasses and the Samsung 3D compatible screen produced clear images with the illusion of depth, I found it uncomfortable to wear the 3D glasses over by normal spectacles. Fortunately there was no vision depredating when wearing just the 3D glasses.
This Samsung 46-inch SmartTV combines an attractive appearance with a wide range of features. It could easily act as the centre of your home entertainment centre just as long as you have the room for a device of this size. Most establishments seem to be pricing this unit in the region of £1500 but a web search should enable you to find it listed at a lower price point.
http://www.samsung.com/uk/consumer/tv-audio-video/television/led-tv/UE46ES7000UXXU