Naim Audio All In One Uniti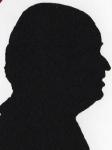 Review controls
This audio unit allows the serious Hi-Fi user to have his CD player, Radio, Internet Radio, NAS and even iPod all in one unit together with the all important amplifier. Just add speakers of your choice for a high quality unit.
The NaimUniti all-in-one system measures 43x37x9cm and it's heavy so if you are planning to put it on a shelf make sure it is strong. We all know cheap hi-fis are plastic better quality could well be wood, well this Naim unit is made of – wait for it – cast iron.
The front has the swing (from left to right) CD door and it requires a magnetic puck (supplied) to sit on top of any inserted CD. Below this are two 3.5mm sockets the first an input and the second should you decide to use headphones and finally a USB port. The central section is clear with just the Naim logo highlighted when power is on. The right side of the front has a 6.3cm display and to the right of this three rows of three buttons that can control the unit.
The sides and top are clear, the base has four substantial rubber feet and a screw that needs to do secured should you need to transport it to stop the CD door swinging.
The back is a maze of connections. I counted 26 not including the power input and the on/off switch. However they are all grouped into sections with each area outlined to show what is likely to be connected where.
So this is a CD player, DAB/FM radio, iPod player, Internet radio streamer, USB player, NAS music player and it has the ability to accept inputs from almost anything else. I am sure I must have missed something as toggling through the inputs gives a total option of 16 different items. Trying everything certainly took a while. If you get lost (as I did) just insert a CD and remember to top it with the puck and it returns to displaying the CD length in the display.
I initially had problems playing my iPod but this was soon resolved. The manual is quite comprehensive but it could do with an idiots guide with a few more detailed illustrations. However anyone paying the price of this unit should really know what they are doing.
There is of course a remote control this has a total of 40 keys. I think I managed to do everything via the nine buttons on the unit however I suspect that the only thing most will do at the unit is turn it on/off and change CD's.


click image to enlarge
Should you be using headphones you have a totally different volume control to that when you are using external speakers a quality feature. I suspect the real connoisseur will spend as much again on speakers but it still sounded great with my own speakers that I had made for me more than forty years ago. I also connected another far more recent set that came with a CD player and again these sounded good. I tried a set of headphones and even a set of earbuds.
The Ethernet connection allows you to connect directly to any Network Storage Device (NAS) you may have and if this goes into a router it also enables you to connect to the WWW and therefore allows access to the thousands of Internet radio stations out there.
Presets can be set across all radio so you could store a couple of FM several DAB and most importantly Internet radio that often take a while to find and once you have the genre you like you certainly do not want to spend time searching again to refind them.
It seems churlish to criticise but the display could have been clearer at a distance. Sound quality is what it's all about and that was superb. I found FM radio reception excellent but my scans only found 20 DAB channels and at times reception could have been better but I was using a room aerial so no doubt a better aerial would give perfect reception.
Doing my Internet searches found the Naim Uniti at a best price of £1995.00 from the first link, the second offers a free home trial.
http://www.musicmatters.co.uk/uniti_6.asp?b=795
www.moorgateacoustics.co.uk/index.php?product_id=2049913&option=Prod_detail&image_id=630017