A HD-Ready Contender from Polaroid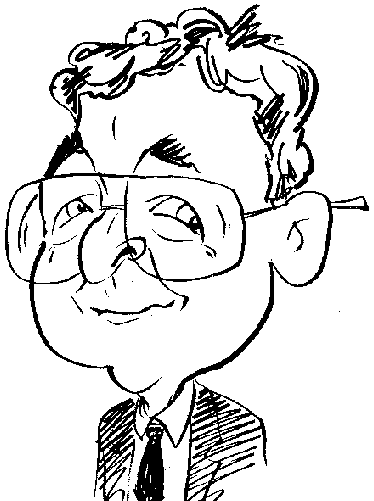 Review controls
Perhaps it was not love at first sight but a Polaroid LCD HD ready unit quickly took over my living room in the role of providing my viewing pleasure.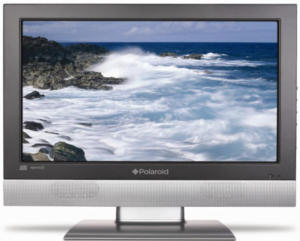 The times, according to Bob Dylan, are "a-changing" This 60's observation by the American folk singing currently rings true with the one-eyed monster that has taken up residence in most living rooms. I am referring, of course, to the television set and the changes that are being brought about by the combination of LCD technology and the forth-coming switch-over to digital rather than analogue broadcasting. While the switch-over is still on the horizon, manufacturers have not been slow of the mark when producing HD ready models to tempt and satisfy the demands of early adopters.
I have to admit that, despite seeing several different HD ready sets from various manufacturers, I initially failed to appreciate any perceived visual benefits that would tempt me to part with any of my disposable income. However that situation has now changed following the opportunity to check out a HD ready model in my home environment. After all this is where such a device will be used rather than the artificial environment of a store or exhibition display area. The HD ready model which brought about this change in my attitude is the 22-inch Widescreen LCD TV with Digital Tuner from Polaroid.
While the creamy white surrounds and detachable stand would not have been my first, or even second, choice of colour, the overall effect is quite pleasant. A speaker grill sits along the bottom of the screen and provides simulated surround sound. The only other embellishments that are visible from the front are a power light and a couple of logos.
The various controls, when required, are located along the side of the frame. However I feel that most users will probably prefer using the supplied remote control. While you can use the remote to put the television in sleep mode and wake it up, to turn off power completely you need to use a switch located on the rear of the unit but otherwise all other tasks can be carried out via the remote control.
Also located on the rear are various connection sockets. There are separate sockets for connecting to a computer, HDMI and SCART enabled devices plus other sockets for an aerial, S-VIDEO and YPbPr. In most cases the leads are provided for the various connection options although you will have to supply the SCART lead as this is a notable omission.
Setting up this television and connecting to any available devices is straightforward with the User Guide providing detailed instructions and diagrams as to what goes where as you attach devices such as a Sky box, DVD player and PVR unit. Channel scanning is automatic and, apart from one slight hiccup, proved to be trouble-free with little user interaction being required. Terrestrial channels will be scanned for first and then digital (Freeview) channels will be tackled next.
Polaroid has built in a series of option with this television. An OSD (On-screen display) menu can be used to select from various input supported sources while a button on the remote enables you to quickly switch between analogue and digital signal mode. There are five different picture modes covering Movie, Sport, Vivid, Game and User. Settings for brightness, contrast, saturation, sharpness and scale can be adjusted independently for each picture mode. With DTV mode selected you have options to set up parental viewing controls, create a favourites list and access the EPG (Electronic Program Guide) feature.
Picture quality, whatever mode is selected, is certainly impressive. This quality is helped, no doubt, by features such as a 2D enhancement filter to improve image sharpness and enhanced contrast that improves luminance and contrast levels that helps distinguish objects in dark scenery. Resolution is 1680 x 1050 with a contrast ratio of 700:1, a response time of 5ms and a viewing angle of 160 x 170. The Polaroid TLU-02241 is available from Amazon for £189.99 including delivery :
http://www.amazon.co.uk/gp/product/B0015I0G6Y?ie=UTF8&tag=gadge0a-21