A Freeview Dual Tuner PVR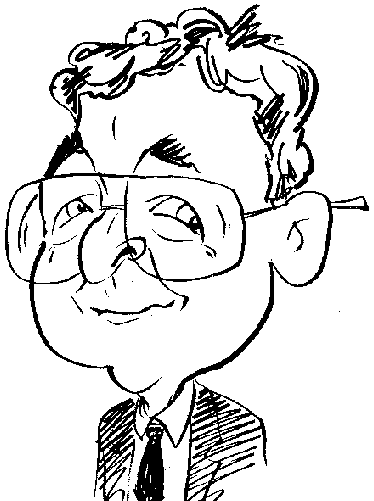 Review controls
Bringing together the various streams of entertainment content that is readily available is the stated aim of a black box from Samsung.

click image to enlarge
The Samsung STB-E7500M is a Freeview dual tuner personal video recorder (PVR) box that comes with a built-in 500GB hard drive for storing content. While not the smallest device of its type, this reflective black box, with dimensions of 330 x 270 x 45mm (W x D x H), is not too demanding with regards to space and it does look stylish enough to fit in with most home environments as you control its range of features with the supplied full-size remote control unit.
The front of the box is fairly subdued with a matte silver Samsung logo on the left and a small LED panel on the right. This panel displays the current time and basic information when a recording is in operation. Disappointingly Samsung has opted not to include any channel details as part of the displayed information. The only other feature of the unit's front is a concealed USB port situated beneath the LED panel and can be used for attaching a USB stick with content. Located on the right side of the unit is a Common Interface Slot for those who wish to add pay TV channels to their entertainment menu.
All the other connection options for this box are arranged along the rear of the unit. There are sockets for attaching an antenna input plus a throughput feed to the television set. Other sockets are available for HDMI, LAN, USB Host, audio and digital audio out and video out. The lack of a SCART option is a little annoying but not a fatal omission as the other connections are more than adequate alternatives although you will need to provide HDMI and Ethernet cables as neither are provided in the box.
Situated on the front right top corner of this PVR is a large silver circular button. This button can be used for carrying out various tasks. You can record television programmes, stop playing and switch between channels in either direction. All these tasks, along with many others, can be carried out using the supplied remote control unit which I believe will be the preferred option for most users.
The STB-E7500M provides the user with a range of adjustable features in the Settings menu. You can flip through categories such as Display, Audio, Network and System as you make the necessary adjustments and choices to suit your viewing habits and available equipment. For instance you have the choice of a wired or wireless link to your home network which will give you access to any stored media while providing a gateway to the Internet.
With its two tuners, this box offers a choice of recording/viewing combinations. Among the choices on offer is the ability to watch one programme while recording another. There is even an option, when your favourite programmes cause a scheduling clash, to record two different programmes simultaneously while watching a third live. You can set up these schedules using the supplied EPG feature. This EPG is well laid out with a choice of options plus details and a small window displaying the currently selected programme with its details. The one slight disappointment with the EPG is that it limits you to viewing just five channels at a time.
On top of the Freeview television and recording options, Samsung has added a number of other appealing features. By pressing the Home button on the remote control you bring up a pictorial menu with Smart Hub, AllShare Play, Channel and Schedule Manager. Selecting Smart Hub opens up a world of choices that include Netflix, LOVEFiLM, Acetrax Movies, YouTube and the BBC iPlayer. There are also options to open a Web browser, Box Office 365, Teletext Holidays, Vimeo and Crackle plus Samsung Apps that have been classified as Video, Game, Sport, Lifestyle, Information and Education.
While some of these offerings will require you to open a subscription account, others are free including a number of films you can stream from Crackle although these do come with ad breaks. Not all these features will appeal but there should be several that might take your fancy. If you are planning to use the built-in browser facility then I would recommend using the previously mentioned USB port to attach a wireless keyboard for entering URL data rather than using the long-winded approach of using the remote control.
As you will probably have your own content stored on your network then the AllShare Play option will provide the access you need to drill down through folders and retrieve content. This content will be classified as Music, Video and Pictures. Content that is located will be listed under headings such as Recently played, What's new and Play list. This Samsung box supports most common formats including AVI, WMV, MPG, DivX, MKV, MP4, MOV, VOB, AC3, AAC, WMA, MP3, OGG, FLAC, JPG, PNG, BMP, and MPO.
Apart from a rather slow performance when reading data from a large collection of music tracks stored on a networked drive, I was impressed with the overall performance delivered by the Samsung STB-E7500M PVR box. User friendliness could be improved by better integration between the television and stored content but other than this the Samsung box has enough features to appeal. Samsung has priced this product at £199.
http://www.samsung.com/uk/consumer/tv-audio-video/set-top-box/set-top-box/STB-E7500M/XU