Samsung S8+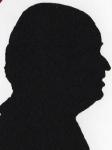 This '+' of the Samsung S8 is seriously big and for the first time I have been able to move all my Apps etc. from one phone to another seamlessly. If you are someone whose life revolves round a phone why not have that extra screen size that you get here.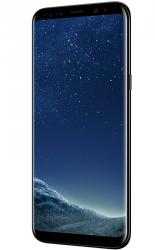 click image to enlarge
The Samsung Galaxy S8+ measures 15.5x7x.7cm and weighs 174grams. The viewable screen is 14x7cm, my unit had a grey back with a slight blue tinge the sides were silver and the front a not that shiny black, so joy of joys it does not show fingermarks that much. The screen has 16 million colours and is 2960x1440.
The right side has the on/off button, the base the speaker, the 3.5mm socket for headphones and the USB 'C' port for charging and for an OTG device. The left side have a camera (with Bixby) button and above that the volume rocker button. The top has a microphone as well as the SIM and Micro SD Card socket.
The back has a camera with LED flash on one side and a finger print reader on its other side there is no real protrusion from the solid back.
Boot up was good at 13 seconds and switch off only 2.5 seconds. It has a 3500mAh sealed battery which is stated to last 15 hours of Internet usage and 18 hours of video playback, certainly after a 12 hour day of use while out and about I had over 40% battery left.
The cameras are 8MP front and 12MP back and I see from the specifications that it can withstand being submerged for 30 minutes in up to 1.5metres of water; however I take their word for this. Images from both the front and back cameras were excellent and the videos were ausome.
The S8 is 5.8inches and this unit the S8+ is 6.2 inches. Video can be captured at up to 3840x2160 at 30fps.
It has an array of sensors for Accelerometer, Barometer, Fingerprint Sensor, Gyro Sensor, Geomagnetic Sensor, Hall Sensor, HR Sensor, Iris Sensor, Pressure Sensor, Proximity Sensor, RGB Light Sensor.
It comes with 4GB RAM and 64GB ROM with around 52GB available and is stated to accept micro SD cards up to 256GB.
It runs on Android 7 and has Bluetooth 5.
The rounded corners take a while to get used to especially if what you want is close to the edge but it does mean you get the biggest possibly image display.
As far as speed, using 4G meant things were there very quickly and while Android Apps seem to want to upgrade almost daily upgrades are very quick and if like most you leave your on all the time you will probably not even notice them taking place. Being old I still have a landline so my phone goes off at night and so when switched on in the morning I get to see that '27 updates are installed' before I walk out of the door.
Those who work on the go get Word and Excel mobile as the screen size is less than 10.1 inches for free so that report or spreadsheet can be worked on while on the way to work.
Vodafone have a range of Pay Monthly deals their cheapest is £100 upfront and then £52 a month which gives you 16GB Data and unlimited calls and texts.
Full device specifications can be found on the S8+ page of the Samsung website.