Samsung S8 from Vodafone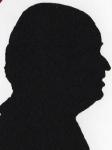 I think we all know Samsung took a big hit with last year's offering The S7 although when I got to see one when all the initial problems were sorted it seemed a nice phone. Here is this year's offering that you will have to have been away from all advertising to have missed news of it so what does it do and perhaps most of all is it worth all the hype?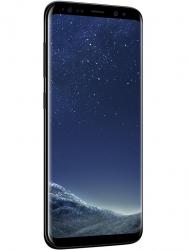 click image to enlarge
It is 15x6.5x.7cm, the viewable screen is 5½ inches, the screen resolution is 1080x2200 so better than the average PC but still sharp, should you wish you can set lower resolution at 720x1480 or a higher resolution at 1440x2960 but not all Apps may like the change the default is clear and above all easy to read.
The optional blue light filter is kind to the eyes for those glued to their phone for long hours, this is something Microsoft have finally included in the latest update for Windows, long overdue.
The Home screen has a line of small icons at the top, next the temperature in larger figures with a sun below that – I saw a lot of that during this review – and below that the local town just in case somewhere else has some rain.
Now about two thirds the way down for the Google bar to write in or speak with. Finally at the base five larger icons in a line Phone, Messages, Internet, Play Store and Camera.
The rest of your Apps are got at by swiping up and any you add will probably be on screen two. Below this very near the base of the phone, three touch points for all open Apps, Home and Back.
As with most recent phones a two stage swipe down from the top of the screen lets you get at all the settings you will regularly use.
This unit has an 'always on' screen which will show time digitally over two lines with the hour and then the minutes, below this in a smaller font the day and date and below this the current battery state. There are two ways to get back either a hard press of the home button or swipe up the screen; of course if you have set security then this will still have to answered correctly.
Going around the phone has a near invisible on/off button on the right side as its silver on silver. The base has a speaker, USB 3.1 connection and a 3.5mm socket for headphones. The left side has a volume rocker but like the on/off you will to feel for it.
Samsung provide a number of Apps which you can optionally download.
It takes 12 seconds to boot up and 2 seconds to shut down.
After a couple of days of use the edge to edge screen seems fine and while on an earlier phone with this technology activating things near the edge of the screen could be a problem not so here.
I used this phone in my normal travels around London and also during a recent two day trip to Cardiff all without problem.
Looking at the Vodafone site sees the Samsung S8 available; they have it in Black (as I was sent) and Grey. Currently the offer is 16GB of Data a month and unlimited calls and texts for £54 a month plus a £10 initial payment charge.
http://shop.vodafone.co.uk/shop/contracts-and-deals-selected/mobile-phones/samsung-galaxy-s8/sku90311?planItemSkuId=sku110091