Humax HD-FOXT2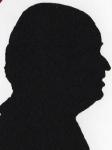 Review controls
HD TV down your aerial is now possible, some people do not want it with a PVR and this solution from Humax is one such option. So currently apart from all the standard definition stations channels 50-52 are HD channels.

The Humax HD-FOXT2 is 27x20x4cm but the middle figure the depth will need 5cm added to insert a standard SCART plug in.
It has a 57 key remote that for most will need some explaining as it tries to cover items not included and also futureproofing as well as current use. The 16 page Quick Star Guide should get most up and running. The 92 page User Guide starts by repeating the Quick Start Guide but when you delve further you should get your answers.
The unit comes with a SCART and an HDMI cable, to simply connect to a TV use the latter (assuming your TV has an HDMI slot) and then when watching HD channels (50-52 currently) you will get the best possible picture.
No extension aerial lead is supplied so if your current setup will not stretch to the box then you will need to purchase one.
Insert your aerial lead into the rear of the box and then the fly lead will go to your TV. I found that when the Humax box was on standby that I got perfect reception on the digital part of my TV but not on the Analogue part. However when the Humax box was on both parts of my TV functioned correctly, I assume the pass through has a powered booster that only works when switched on. Something to consider if you still use your Analogue channels.
During my tests I stumbled across Audio Description strange when you first use it but for those with poor sight very useful, but of course only a small number of programs currently support it.
If you have a standard definition set top box then it probably goes from Channel 45 to channel 70, here you get the three current HD channels available through your aerial on channels 50-52. They are BBC, ITV and Channel 4.
Doing a tune requires you to find the menu button on your remote then press settings and installation, all will appear on your TV providing you are on the SCART or HDMI channel. I found 79 TV and Teletext channels and 23 radio channels. The additions on a standard set top box being the three HD channels mentioned just above.
Remember this is only a set top box – despite certain buttons on the remote suggesting otherwise – you should be able to use SCART 2 to output to a suitable recorder but of course this is another piece of kit and another connection.
Anyone wanting to see HD TV without resorting to Virgin or Sky then this is a possibility. Not all properties are suitable for satellite dish but if your area is then you might consider Freesat rather than Freeview HD as you have here.
This unit does allow access to a DLNA server via Ethernet and as it also has a USB port you can show or listen to external content by either of those methods so a slide show of your holiday snaps is now easily shown on your TV and you can even have suitable music to go with it as well should you think about the process.
I have no doubt that Humax will soon bring out a unit with a PVR built in even if my only clue is the remote and should you need the PVR side then you might be better off waiting but of course it will cost more than this unit.
Doing my Internet searches found the Humax HD-Fox T2 at a best price of £138.99 from the link below.
http://www.amazon.co.uk/gp/product/B0036AK75Y?ie=UTF8&tag=gadge0a-21&linkCode=as2&camp=1634
http://www.humaxdigital.com/global/products/product_stb_terrestrial_hdfoxt2.asp