Full HD Media Player Gigabit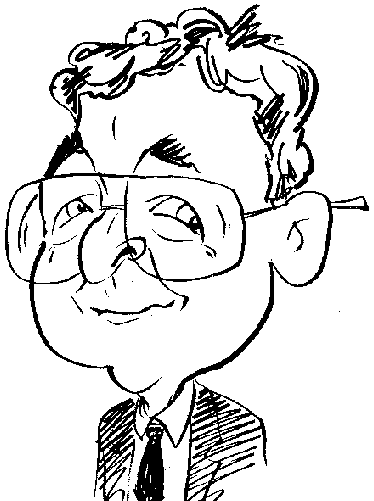 Review controls
This is almost one of those big red London bus moments. You know the kind of thing. After a period of waiting patiently, two products delivering media control arrive within days of each other. First it was the recently reviewed Verbatim MediaStation and now it is the turn of Conceptronic's FullHDMediaPlayer Gigabit offering.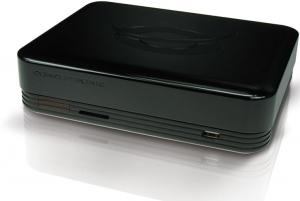 Forming part of the company's Grab'n'Go collection, FullHDMediaPlayer Gigabit sets out to take on the role of a personal bridge to stream your digital content to a television in full HD 1080p resolution. Central to this product, as with the Verbatim offering, is a lacquered black box stylishly taking on the shape of a stretched ellipse. This unit can be laid flat or balanced on one edge with the help of a support stand. Personally I felt this latter arrangement was a little unsteady and preferred to opt for the former method making sure there is a clear line of sight for the infrared receiver. It also gives a clear view of the LEDs showing network activity and power.
As indicated, this product is network aware and really needs to be connected to a network to gain the full benefits of this kit. Having said that, it is entirely possible to access media from a USB attached external hard drive without the presence of a network. Whether network or external hard drive sourced, the FullHDMediaPlayer can stream data to your television.
All the various connections are located at the rear of the box. Connection points are available for HDMI; S-Video/Component video output; composite video output; audio left and right channels; digital coaxial output; Ethernet; USB port; and mains power plus a standby button. Included in the box are a RCA A/V cable; component & S-Video connection cable; HDMI lead; coaxial digital audio cable; plus a mains power lead. In the case of the review unit, arriving from Holland, the mains power lead came with a two-pin plug but any UK product will have the appropriate three-pin plug. Also included are the previously mentioned stand, remote control, SCART adapter, Multilanguage User Guide and software (Media Server) CD.
Once connected to your network and television, you can cycle through a menu that has three initial options. The choices are My Media, iMedia and Setup. Taking the last one first, which is probably the best option, you can accept or make adjustments to settings categorised as System, Network, and Media. With System you can set the language, TV mode, audio and video settings. A wizard will lead you through the steps required to make the connections. You also have the opportunity to decide how images are displayed, music is played plus select the appropriate settings for video and DVD playback.
My Media, as its title indicates, deals with the content that is available. By selecting this option, a check will be made for any available servers and attached USB devices such as hard disks or flash drives. Before you can access media files stored on your network you will need to be running UPnP play back. To help facilitate this task, Conceptronic HD Media Server software is supplied as part of the package. If accessing content from a USB attached external drive then this software plays no part in the streaming process. In such a case you simply select the file, whether video, audio or photo, and it will be played or displayed.
The third choice of iMedia is concerned with Internet media. The Conceptronic unit will communicate through a NFS Share or Bittorrent client to access YouTube, Shoutcast, Live365, Internet video and radio. Naturally you will need to supply the Internet connection.
Controlling the FullHDMediaPlayer is via the supplied remote unit. Along with a navigation compass wheel, the remote features a telephonic style alphanumeric array of buttons, media controls and various selection buttons plus volume and page controls. The various buttons are clearly labelled but some are rather on the small size for those whose fingers are as clumsy as mine.
Image quality was of a high standard with no noticeable image distortion. You have a choice of play back resolutions including 720p and 1080p. There is support for a wide range of file formats including Xvid, AVI, H.264, MP4, MOV, MP3, OGG, WMA, JPG, BMP and TIFF. While I encountered no problems when using this product to transfer content from various sources, it was noticeable that the unit became warm to the touch after approximately two hours of streaming video. This problem did not manifest itself when the unit was idle or on standby.
Overall this is a nice piece of kit that will bring together the various elements of your digital entertainment. My concerns over the over-heating were partially alleviated as I did not detect any deterioration in performance. Expect to pay in the region of £159 for this product.
http://www.conceptronic.net/site/desktopdefault.aspx?tabindex=1&tabid=232&cid=30&gid=3020&pid=CM3HD