Replacing the Clip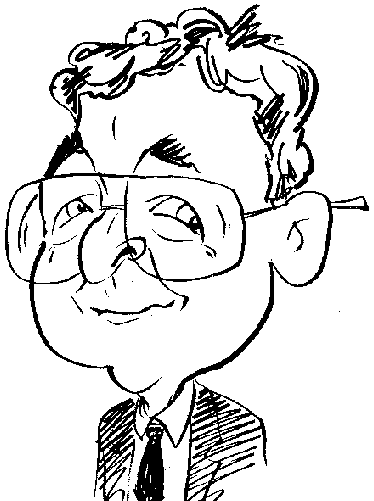 Review controls
Up until recently my walking music needs were catered for by the Sansa Clip device. This small (55 x 35 x 16mm) silver and black device has been a regular accoutrement clipped (a feature that explains the product's name) to my belt but now it has been replaced. So it is time to say a fond farewell to the Sansa Clip as I welcome the arrival of the Sansa Clip+.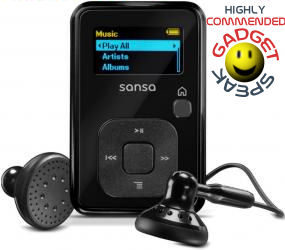 click image to enlarge
This small MP3 player is available in a choice of 2, 4, or 8GB capacities. Whereas the original Clip device came in a choice of five colours, this new model can be purchased in sleek black unless you go for the 4GB version which will also be made available in either burgundy red or ice blue. This review is based on the black 4GB model.
At first glance, the new Sansa Clip+ looks slightly smaller than the original model but this is an optical illusion as both have exactly the same measurements. There are, however, some other differences in appearance. For a start the clip device on the rear of the unit is now permanently attached to the body rather than removable. While the front-mounted Home button and small (25mm diagonal) OLED screen remain the same, the navigation control pad has metamorphosed from a circle into a square (admittedly with rounded corners) shape.
The standard jack socket for headphones and USB socket retain the same right and left sided positions respectively. You do get a set of earphones in the package but there is nothing to stop you switching to your own favourite headset using the standard jack socket connection. However other elements have been moved to allow for the addition of a new feature. The volume rocker control, previously found on the right side has been moved to the left side thus replacing the on/off/lock switch. Power on/off is now located on the top of the device. Unfortunately Sansa has made the decision to do away with a lock switch – a mistake in my opinion as this is one feature I tended to use on a regular basis.
Taking over the position previously occupied by the volume control is a memory card slot with support for microSD/microSDHC cards. This slot can be used to provide additional storage for your own music tracks. It can also be used for slotMusic or slotRadio cards. The former are 1GB cards that contain a full album and some extra items on a plug & play card. slotRadio cards are available for different music genre and contain 1000 tracks.
Depending upon the built-in storage capacity and your choice of music file format, you can store an impressive number of tracks on the Sansa Clip+. The 4GB model I have been using contains just short of 800 MP3 tracks with some space to spare. That number could easily be doubled if I had opted for the WMA format. As well as these two formats, the Clip+ supports secure WMA, Audible, Ogg Vorbis and FLAC formats plus common audio book and podcast formats.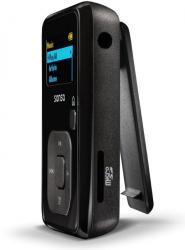 click image to enlarge
You can transfer tracks to the Clip+ via drag & drop, copy & paste or using Windows Media Player 10. Tracks can be arranged and browsed using categories such as Artist, Album, Song or Genre. You can also create playlists and listen to podcasts and audio books. Unlike the previous version, Clip+ allows you to delete a particular track direct from the unit itself. Previously deletions had to be carried out when the device was attached to a computer.
As with the original Clip device, this new offering has a built-in FM radio feature with support for up to 40 preset channels that can be selected manually or using an automatic scan option. You can record direct from the radio or other sources using a built-in microphone. Both the powering up and shutting down of the device is quick and the Clip+ will remember its exact position in the current track being played so that you can return to where you left off next time.
The Sansa Clip+'s built-in battery can be charged from a computer or direct from the mains using the supplied USB lead. Sansa reckons you should get up to 15 hours of continuous playback and I have no reason to doubt this claims although my listening experiences have been conducted in much shorter sessions – generally of 45 minute periods.
Although I was perfectly happy with the original Sansa Clip, the Sansa Clip+ has quickly taken over as my preferred choice for mobile music even though the lack of a Lock option has resulted in the device being turned off by accidental pressure. The 4GB model, which I have been using, is priced at £45.90. The 2GB model costs £37.90 and the 8GB unit bears a £62.90 price ticket.
http://www.sandisk.com/products/sansa-music-and-video-players/sandisk-sansa-clipplus-mp3-player-