Goodman's 160GB Twin Tuner PVR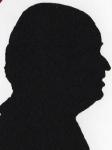 Review controls
This unit can record two streams at the same time, or as more likely to happen record one item and start a second recording before the first one finishes so it's a twin tuner.
Buy Now
Goodman's GHD1621F2
£98.99 from Dixons



It is 30x25x5cm and black and grey in colours. You need another 4cm on the 25cm depth to allow for connection of cables.
So unpack and plug your coaxial into the rear and the provided SCART lead also. Next plug the 13amp plug into the mains. Your TV should automatically tune to the SCART channel if not do so manually, you will now see a screen where you set the aspect ratio 4:3 or 16:9 and then tell it to search for channels. On mine it took around three minutes to find 82 channels (that's TV and radio) and then it should display the first BBC1.
Picture quality was fine, there are a total of five buttons and a five position joystick on the front of the unit, unless you lose the remote you are unlikely to use any of them. The 43 key remote can do all their actions and a lot more.
Apart from the aerial input there are a pair of tuner interconnect sockets with a very short lead plugged into them (do not remove this) and an optional pass through cable but if you view via SCART then this becomes surplus. There are also composite and coaxial sockets as well as two SCART one to the TV and the other to connect to DVD or video.
As stated you can record two channels at once or have one overlapping another however should you want to watch a third then the pass through would be required. When the unit is in standby there is a rather bright red LED shining front left of the unit. When it is recording then this changes to green. There is a display 8x2cm and it displays two lines of information in green when watching a channel through the unit.
I found it strange that there is no visible clock, it knows the time as it records correctly but has no facility to display it on the display. I suppose you would get used to this but I find it strange.
All remotes are different and this one certainly takes a while to get used to there seems no real pattern to the controls. As an example there is no dedicated key to replay a recording you need to go to Setup and then select option 2. Only then do you see a list of the recordings.
Should you play part of a recording it is possible to restart from where you left off a nice feature that avoids you needing to remember how many minutes you were in.
In order to fast forward through an advert break you need to press the fast forward button once for 2x twice for 4x three time for 8x and four times for 16x a fifth push to return to play. Other units seem to have a better arrangements. Fast back works in the same way, you can also have a very good slow motion that is rock steady.
Recording is via the seven day programming guide find the program and press record. Should you ever set three programs to record at the same time then you are told there is a conflict. Should you want to record a program from a series you are asked if you just want to record that episode or all episodes, a nice feature.
There are a lot of PVR's out there from almost all the companies in the field. Some are only 80GB this is 160GB. Some have only a single tuner this has two so two channels can be recorded.
Doing my Internet searches found the Goodmans GHD1621F2 for a best price of £99.99 including free delivery from the first link below. I have seen screenshots showing the clock so I assume it was a problem with my unit.
http://www.dixons.co.uk/martprd/store/dix_page.jsp?page=Product&sku=075047
http://www.goodmans.co.uk/productdetails.aspx?pid=GHD1621F2&language=en-GB