Music Wirelessly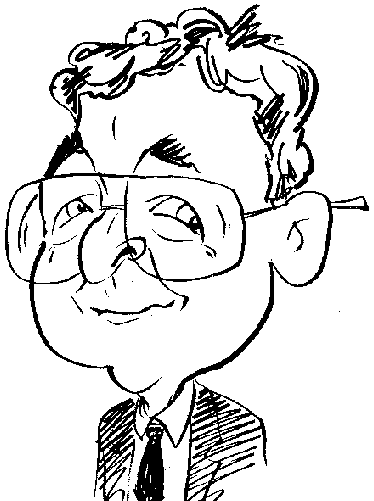 Review controls
Streaming your music collection to different rooms in your home is the task undertaken by a Logitech product.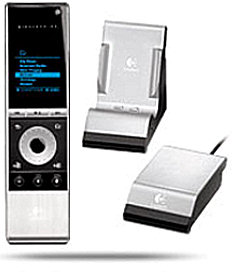 Like many others, over time I have built up a large collection of MP3 song titles stored on my computer. I hasten to add that all the various tracks have been legally purchased. While this is a convenient method of storing a music collection, it does place certain restrictions on the ability to listen to the music. The main restrictions being the need to be in close proximity to the computer to select tracks and adjust volume levels plus the less-than-Hi-Fi audio quality. Fortunately Logitech has come up with a solution that removes both these restrictions. This solution is the Wireless DJ Music System.
Designed to provide a wireless link between the computer and home stereo unit, the Wireless DJ Music System consists of three pieces of kit; appropriate leads; and a software CD containing Logitech's StreamPoint software required for music management features. A wizard-led process takes you through the various steps of installing the necessary software plus options of whether to check online for any updates and make use of the free Logitech Desktop Messenger which provides details of updates and other services.
The software automatically detects the presence of any supported media players. While you are limited to three of the most popular media players (Windows Media Player, iTunes and MusicMatch Jukebox), you can designate specific folders from which StreamPoint can access music files. The software can also deliver content from selected Internet radio stations. StreamPoint will then automatically build its music library from the available content.
Once the music library has been created then you are lead through the connection of the hardware elements. First up is the USB Music Transmitter which connects to the computer via a USB slot. You will then need to turn on the Wireless DJ Remote unit which comes with its own rechargeable battery. Finally you have the task of linking the Music Receiver/Dock to a mains power supply and an appropriate output device. This could be your stereo amplifier or powered speakers. A RCA audio cable is supplied for the former but you will need to supply the audio cable if using the latter connection. As each stage is completed, a confirmation message will be displayed on your monitor.
The Wireless DJ Remote, which sits on the Music Receiver/Dock for recharging when not in use, is not the smallest unit around. In fact at 207 x 68mm, it almost dwarfs my other remote controls. However it is thin and does allow you to select and play your choice of music stored on your computer through your chosen output device. Tracks can be selected using categories such as artists, playlists, genres and albums with or without a shuffle setting attached using a clickable scroll wheel. Standard controls for cycling through tracks, pause, play, volume adjustment and a mute option are available. Feedback information is displayed, regarding track details, wireless signal strength and battery level, on a 4 x 4cm LCD screen.
As its title indicates, this product contains a DJ feature. This is a list of the tracks currently selected for playing. You can use this feature to add or delete individual tracks from the current list.
Setting up this remote music playing system proved to be very straightforward. Logitech advise keeping the maximum distance between the host computer and music receiver to 50 metres. The confines of my flat meant that I was restricted to around 20 metres. As this included several thick walls plus three intervening rooms, I felt this was sufficient. I was more than satisfied with the quality of signal and audio output achieved by the system. However I would suggest to avoid too much moving backwards and forwards during the setting up process that you need two people - one checking at the computer end and the other making the necessary connections in the second location.
Suitable for MP3, AAC, WMA, Internet Radio transmissions - in fact a wide range of audio output - the Wireless DJ Music System requires a 1GHz processor with 512MB RAM, 300MB of hard disk space, USB 2.0 (recommended) running on Windows XP (SP1) and later. The price as advertised on the Logitech site is set at £179.99 which seems excessively high especially as the same kit is being sold for under $100 in the States. Shop around and you should find the item priced nearer the £100 price mark - still higher than in America but a more reasonable price level.
http://www.logitech.com/index.cfm/speakers_audio/wireless_music_systems/devices/216&cl=gb,en
http://www.directtvs.co.uk/Logitech_Wireless_DJ_Music_System_966194-0120/version.asp