Goodmans 19inch HD ready LCD TV with integrated DVD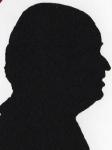 Review controls
Certainly a lot more than another bedroom TV, this has the ability to view HD, it is of course widescreen and at 19inches is far more watchable and just for good measure it has a built in DVD player.
Buy Now
Goodmans GTVL19W17HVFW
£299.99 from Dixons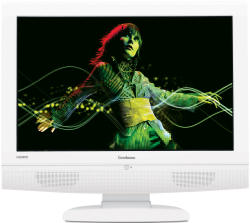 First the measurements it is 47x35x6cm when on the stand that is 24x17cm and raises it up by 4cm. The screen is 41x26cm and this gives the 19inch diagonal measurement.
There is a 52 page A4 manual and it is filled with lots of illustrations that are useful if only because this is not just a TV but so many devices.
The only assembly required is to slot the base into the TV, no screws or twist and it's a good fit. Now fit the power brick to the 12 volt input and fit the power lead to this given that both the brick and lead are a good length there should be no problem of not having a power socket in a good position.
I only have one aerial input from my loft aerial so I tend to tune all TV's in my lounge even when I expect to run then from a room aerial. The tuning here was quick, first the five analogue channels and then it immediately goes to tune the digital channels. All very efficient and unlike a number of recent dual analogue and digital units that involved two separate tunings and these processes themselves were slow.
Next move to the bedroom and attach a room aerial and I was amazed at the viewing quality very little different than what was available from my loft aerial and certainly very watchable.
At one end of the inputs at the back is the DC input and at the other is the aerial input. In between is a VGA for PC use, PC audio input to use the TV speakers, S-Video and twin audio inputs, SCART socket, digital out, HDMI connection, and finally component connections. All are clearly labelled and while all are in one section they are not that tightly grouped that one gets in another's way.
The slot type DVD player is on the right side of the unit and totally invisible when looking straight onto the unit. There are also seven buttons for basic unit control and a headphone socket for those who wish to listen in bed when others are asleep.
However just behind the DVD are a couple of extras a SD/MMC card reader so you can display photo slide shows on the TV and also a USB slot so that a USB pen/stick drive could be connected.
The DVD player also plays audio CD's so you could listen to music when there is nothing worth watching of no DVD you fancy. In fact the DVD drive accepts CD-R, CD-RW, DVD-R DVD-RW, VCD, DVD+R, DVD+RW and SVCD.
The TV and DVD can be controlled totally from the 47 key remote control once in standby. Swapping from analogue to digital to DVD is controlled by a toggle button on the remote. The TV also has Teletext and indeed Fasttext and there are two speakers on the front on the unit below the screen that give NICAM stereo output.
The unit I received was a creamy white colour and ideal for a bedroom but at 19 inch it could easily be suited for a study or even a kitchen. I have thought long and hard but really I can find no faults on this multi function unit so not just TV but also DVD the ability to have a slide show from SD or USB stick, HDMI input of course there is SCART and just for good measure you even have the ability to power a PC from it. That is why I say this is a multi function device. All the above with the so easy set-up means I think this came very close to a 5x5 award. Using the price from the second link below I recommend it for a Highly Commended.
Doing my Internet searches finds the Goodmans 19inch HD Ready Digital Widescreen LCD TV at a best price of £325 from Next. However Dixons the second link have a black version for £299.99.
http://www.next.co.uk/shot.asp?b=X40&p=1102&s=7&n=Homeware&pid=382-693-X40
http://www.dixons.co.uk/martprd/store/dix_page.jsp?sku=656219&page=Product
http://www.goodmans.co.uk/productdetails.aspx?pid=GTVL19W17HVFW&language=en-GB