Goodmans 80GB Twin Tuner Digital TV Recorder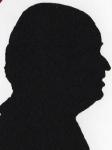 Review controls
This is a slim easy to install PVR that works well even when not connected to a roof aerial. In fact a good part of the review period was when attached to my kitchen TV.

First the all important dimensions it is 35x30x5cm silver grey in colour and it's face has a two line red LCD display 11.5x2cm. There is a large on/off knob to the left on the front but everything else is controlled from the 47 key remote control.
After unpacking I attached it to my main TV and more importantly it's roof aerial. The first tune was quick and found 55 TV and Teletext channels and 26 radio channels.
I did one short test recording without problem. Next I connected it under my small kitchen TV that only has a room aerial. While I have successfully reviewed a couple of TV's using this setup it's the first time I have tried it with a PVR.
First you should know that this small TV gives only a so so picture on the five analogue channels. So once under my TV I switched to it's 'AV' channel and I now have perfect images on most of the Digital TV channels, there are a few that tend to freeze and break up a bit but it's not many and of course only because of the small loop aerial used by this portable TV.
This is a dual recorder meaning that you can record two separate TV channels at the same time. You could also record one and watch another. Or even, record two and watch a pre recorded all together. You cannot however record two and watch a third live channel.
You can simply press the record button and whatever program you are watching will record till it's scheduled end. Great when the phone or doorbell goes. If it's a channel with adverts you can even catch up by fast forwarding through the advert breaks if you are only interrupted for a few minutes.
I have a similar device (mine is only a single recorder) dual player and I find a two hour peak time ITV program can be replayed in one hour 35 minutes. Of course some channels have even longer and more frequent advert breaks.
One feature I find very nice is when you start to playback a program it shows the full title when it was recorded and how long the recording is before it starts to replay.
The simplest way to set recordings is to use the seven day electronic program guide just move to the channel then along to the time and press the record button the program is underlined in red and will then be recorded. Of course with this twin recorder channel you can have two programs set for the same time.
This unit supports Picture in Picture so you could continue to watch a recorded program in the main screen with a small window showing a live event such as a horse race and pause the recorded event while you switch full screen when the live event takes place.
If I have a niggle it's the fact that it's an 80GB unit and this will only record about 40 hours of programs. This may seem large but if you say go away for a week it can soon fill up, so keep it's size in mind.
I seem to have better digital reception than analogue in my area but of course it may not be the same for you, either way I would always tune with a roof or loft aerial.
Doing my Internet searches found the Goodmans GHD8020F2 at a best price of £139
From the first link below.
http://www.littlewoods.com/rf//navigation/product.do?D=427241496&thisprod=427241496?=this_product
http://www.goodmans.co.uk/productdetails.aspx?pid=GHD8020F2&language=en-GB