Goodmans GHD 8015F2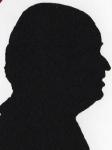 Review controls
This is a small sized high quality twin tuner PVR, I have been happily using it for several months and in that time I have not had a single problem with it.
Buy Now
Goodmans GHD8015F2
80GB HDD video recorder
only £107.39 from Amazon


First let me explain - the Goodmans GHD8015F2 is a twin tuner unit and not a twin recorder unit. You can watch one channel while recording another. You can playback something while recording another, however, you cannot record two programs at the same time.
It is very small in comparison to other such units in fact the width and depth are no more than a standard video recorder but the height is half that. The total measurements are 36x17x5cm. It is a digital unit with built in Freeview. The hard disc is 80GB and records around 40 hours in an excellent quality. The twin tuner means that PIP can show one program while watching another, very useful when waiting for a particular event or news item to occur.
It is simple to use, the easiest is to just select programs from the onscreen 8-day guide. They will start recording - by default - two minutes before time and end two minutes after the end. You can modify this and indeed should you want to record at say 21.30-23.00 for one program on a channel and 23.00-24.00 on another channel would show as a conflict on the screen where you would need to manually adjust the timings.
Should you be watching a program there is a one touch recording facility for when you need to leave the room. When you return you can start watching from where you left off even if the recording is still taking place, unlike some other units this does not stop the recording continuing. When you look at the 'Library' that recording is shown with a red circle beside it to denote that the recording is in progress.
There are 9 buttons on the front of the unit but everything is duplicated on the 47 key remote control. The only items on the recorder I use is the clear easy to understand display and the red or green LED that show if the unit is on or off. The recording of a program does not turn the unit visibly on. Should you try to record a second channel while the unit is already recording a conflict message will display on the TV screen. The display shows the channel you are watching and then up to five letters of the channels name, as an example 80 is BBC N (news 24).
The electronic program guide keeps itself updated by you leaving the unit in standby (red LED on). The guide itself is perhaps the best designed of any I have used. A time line runs vertically down the screen with where you are - this is what enables you to record at a touch of a button to the end of the current program - all the programs are given their correct names and toggle with another button on the remote to receive a one sentence synopsis of the program.
Once items are in the 'Library' they are stored alphabetically this took a little getting used to as I was expecting them to be stored by date. At the base of this screen is a red, yellow and green bar. Red for used space, yellow for allocated for programs waiting to be recorded and green for free space.

One of my favourite features is the button that moves the replay of a recording forward exactly one minute. So a four minute advert break takes around one second to pass by four quick pushes on the button, no flashing, no juddering, no out of sync movement. As an example a two hour program shown on ITV at peak time can be played in just over 90minutes without missing any of the action or best of all without seeing a single advert or program trailer.
It comes with an RF cable, the batteries for the remote and even a SCART lead. After using this for a few weeks I was fairly certain that I would recommend it for a 5x5 award. My continued use - including deliberately filling the hard disc - has done nothing to change my mind, this is an excellent product at a reasonable price.
Doing my Internet searches found the Goodmans GHD8015F2 at a best price of £107.39 from the first link below.
http://www.amazon.co.uk/Goodmans-GHD8015f2-tunner-digital-recorder/dp/B000IXYX34
http://www.goodmans.co.uk/productdetails.aspx?pid=GHD8015F2&language=en-GB