G-FLASH METAL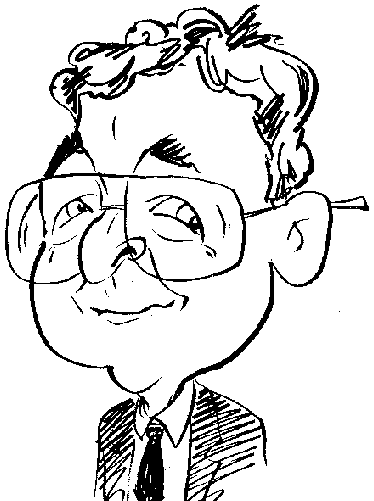 Review controls
Is it a pen or a USB device? No it is a G-FLASH METAL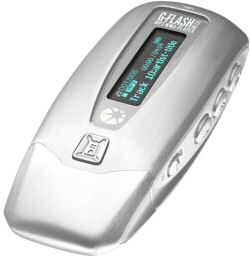 Up until recently I was totally unaware of a company called Maxfield and I feel that you are probably in the same situation. Maxfield is a German company that was founded in 2003 to manufacture feature-packed personal audio products. Its success can be judged by a 323% increase in sales for 2005 over the previous year and taking top spot in the December sales for Amazon.de over the last two years. As well as its success in generating sales, the company has developed a penchant for using packaging that is, to say the least, different from the usual type.
One of the company's latest products is the G-FLASH METAL. This is a USB pen drive that incorporates a MP3 player. The package arrives in a square tin box, coloured silver and orange, so making sure that it would not pass unnoticed on dealers' shelves. Opening the box reveals the main G-FLASH unit; neoprene case with belt clip; micro headphones; USB extension cable; carrying strap; lanyard; and AA battery.
Measuring 8.5 x 3.5 x 1.7cm, the silver-coated G-FLASH has controls along either side; plus a front-mounted power/play/pause button and OLED (organic light-emitting diode) display panel. This type of display has the advantage of consuming significantly less energy than traditional LC displays, so saving on battery life. In general use the display provides feedback as to the current mode; track details; battery status; and MP3 tag information.
Removing a cap from one end of the device gives you access to the USB 2.0 connector. You can either plug the G-FLASH directly into a spare port or use the supplied extension lead if that is more convenient. Although a driver's disc is provided, this will only be needed by those using Windows 98 or 98SE; later versions of Windows and Mac OS already have the required software. However you also get software to enable you to upgrade the G-FLASH firmware and a copy of Magix's music manager software.
MP3 tracks can be added or deleted using the operating system in the normal manner. Controls on the G-FLASH let you cycle backwards and forwards through tracks; adjust volume levels; and switch to voice recording mode. With voice recording mode I found that the unit had to be held close to the mouth to get a reasonable volume level.
The unit's 1GB of storage capacity should be enough to hold about 16 hours of music or up to 64 hours of voice recording. Playback quality isn't bad, although it will depend on the original recording, but I was less impressed with the ear-bud style of headphones that is supplied with this product. While these are named Sennheiser kit, they were inclined to fall from my ears at inconvenient moments - I always prefer a more rigid style of headphones which stay in place better.
While the G-FLASH device's main purpose is as an MP3 player with voice recording facilities, you can use it as a portable data storage unit to hold programs, pictures, video clips and presentations. These types of files can be loaded or deleted in the same way as the MP3 tracks.
The G-FLASH Metal with 1GB of storage has been priced at £110. I feel this is rather high especially as I have just seen at advert, admittedly as part of a special offer, for a similar 1GB device from Creative for less than £50.