Panasonic At Focus on Imaging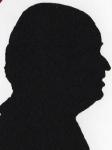 Panasonic announced two new innovative DSLR cameras at Focus On Imaging today (the show runs until Wednesday 10th March at the National Exhibition Centre (NEC) Birmingham. Also on show were the developments with Blu-ray and 3D technology; however this was first launched in Munich and was covered by Michael Fereday in his recent pieces.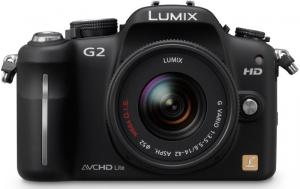 click image to enlarge
The G2 and G10 will be on sale in June, a number of other units were also launched at the show but not in scope of this item.
I was allowed to take a G2 around the show for an hour; hardly the best test but on first study of the images I took it seems to be a decent unit. These were taken using the Intelligent Auto setting as trying to work out how to do what on a brand new camera in a busy show is certainly 'shall we say less than' easy. During that hour I did not have a chance for low light or flash photography. I used the default lens supplied in the box and just took images.
Before this time there was an hour presentation before the show opened, all the enhancements of the G2 were shown in detail via power point slides, the first time I got my hands on one was when I inserted the battery, SD card and attached the lens. The show was instantly busy so I went around taking images. I tried some of the new features – not all with success - but as the firmware on the pre production sample was only at .20 I accept that as the reason.
I also try mitigating my ineptitude by saying you try using a piece of kit for the first time in a busy show, I am surprised how good the images I took were with me virtually 'point and clicking' something not normally done with a DSLR. Some/most of the features I tried might have worked if I had a quiet room to try my initial tests.
The big new thing is 'Touch' and the things you can now do using the TFT display. Another innovative feature is the unit's ability to store and recognise three faces on every occasion that you photograph these people.
Another was the feature that allows you to frame and hold a feature even if the subject is moving. Yet another is the ability to zoom into part of the screen using the TFT and another taking an image by simply tapping the TFT.
Of course a TFT display for capturing images on a TFT is comparatively new, this unit has a 12.1MP MOS sensor. Here it is possible to use not only the TFT but also the Live View viewfinder making it easier for those coming from a compact offering.
According to Panasonic figures 59% of people who purchase a Lumix 'G' unit have come from a compact camera.
This unit also takes video in High Quality HD (1280x720) and uses AVHD lite stated to be just as good - quality wise – but uses around half the card storage space.
In the briefing little was said of the G10 but I was led to believe that that unit will not have 'touch' features available.
The units should be available for you to purchase in June but I have been promised a review unit – so I can fill in a lot of the gaps – long before that, so perhaps a full review will be available giving you those missing details.
http://www.panasonic.co.uk/html/en_GB/News/Latest+news/The+New+Lumix+G2+-+Revealed/3570539/index.html#anker_3570541