Smaller than the Average MFD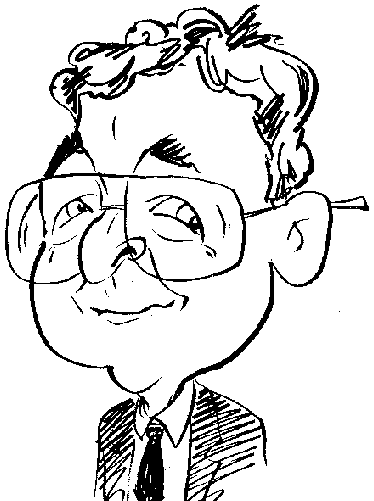 Continuing my look at various Epson multifunction devices, it is the turn of a model smaller than the other units seen recently.

click image to enlarge
Rather than the usual "All-in-One" classification, the Epson Stylus SX235W is described as a "Small-in-One" device. The reason for this slight change is that this particular Epson multifunction unit is smaller than some other print, copy and scan devices that are currently available from the company. The SX235W has dimensions of 390 x 300 x 145mm (W x D x H).
Size apart, this model follows the similar pattern of a box shape unit with the rounded corners seen with other Epson devices. It has a flatbed scanner mounted on top of an inkjet printer while a control panel can be angled at 45 degrees from the front of the unit. The printer uses four separate cartridges (black, cyan, yellow and magenta) which need to be inserted into a holder accessed by raising the scanner module. Once the four cartridges have been inserted, a charging process will begin automatically. This process takes around four minutes to complete and is fairly standard for Epson inkjet printer models.
Paper input is from the rear of the unit where you will find a pull-out flap allowing you to stack up to 100 sheets of A4 copy paper. A straight through paper path ejects documents from an opening at the front of the unit. Another pull-out flap is available to help ensure your documents are not scattered all over the floor.
As mentioned there is a front-mounted control panel that can be fixed at an angle for easier visibility. This control panel does not feature a display screen and just gives you the bare minimum of a row of buttons. Sandwiched between LEDs indicating Wi-Fi activity and an ink level or paper problem warning are buttons for tasks that include monochrome and colour scanning/photocopying plus a cancel button. The absence of a display screen plus no memory card slot or PictBridge connectivity gives a clear indication that the SX235W is a basic model with regards to functionality.
Prior to connecting the SX235W to a computer system, you need to install the supplied software which includes drivers, help files, photo print utility and scanning software. At the appropriate stage in the installation you will be advised to select either USB or Wi-Fi connectivity. As generally happens when I opt for a Wi-Fi link with an Epson unit, I had to attach a USB cable before the Wi-Fi link could be established. Once it had been completed I could remove the USB cable.
The A4 flatbed scanner forming part of this multifunction device is a 1200dpi model and comes with a scan utility that allows you to choose between pre-defined settings named as Auto, Hone, Office or Professional mode. By default the results of scans are stored in you're My Picture folder. Options are available to specify document type, apply a dust removal and colour enhancement features, define the image type and change the destination location to My Document folder. When used in photocopy mode the scanner and printer produced an A4 monochrome page in 34 seconds. This time more than doubled to 78 seconds when an A4 colour document was requested.
This speed differential, when colour was involved, occurred with the full range of document printing. The supplied print driver gives you a choice of draft, text or text and image mode. Using my normal two documents containing text and text plus a small image, I ran various tests to check the speed ratings against the 30ppm that was displayed prominently on the SX235W box. As usual I started with draft mode which you are unlikely to use as the print quality was very faint. About the only thing going for this mode was the speed of monochrome text which matched Epson's claim of 30ppm. Once colour and other modes were introduced, the print speed dropped considerably although there was a big improvement in the print quality that would be fine for most eventualities.
Epson Stylus SX235W

| | Text | Text and Colour Image |
| --- | --- | --- |
| Draft | 30ppm | 10ppm |
| Text | 12ppm | 3.5ppm |
| Text and Image | n/a | 3.5ppm |
Using the supplied Epson Easy Photo Print utility I then moved on to printing photos. A 10 x 15cm image required 4 minutes 48 seconds to produce a borderless print. The same picture was then printed as a borderless A4 image. This process required 12 minutes 13 seconds. It has to be said that the SX245W is not the type of multifunction device for those in a hurry. Apart from the draft mode, all the other modes produced good quality but at a speed that might put you off from this product.
Epson originally launched this product at £79.99 but are now advertising it at £39.99. Currently the Epson web store was out of stock but Amazon was listing the product as being available at £39.99. Replacement cartridges are available at £11.99 each or as a bundle of four priced at £45.83.
http://www.epson.co.uk/Printers-and-All-In-Ones/Inkjet/Epson-Stylus-SX235W