Canon PIXMA MX340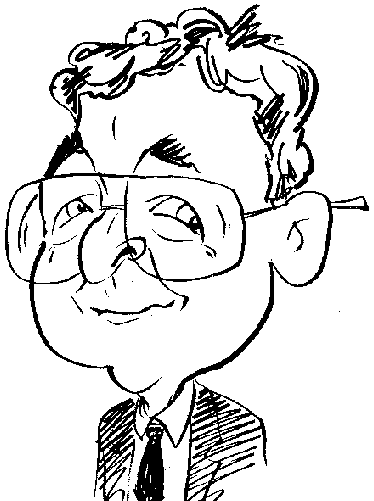 Review controls
Joining the merry-go-round of various printers and all-in-ones that have been incorporated into my computer set up if one of Canon's new models.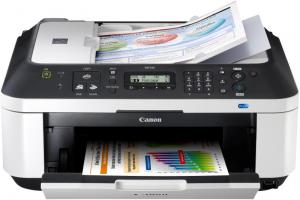 click image to enlarge
As part of its 2010 Spring Collection, Canon has introduced the PIXMA MX340. Designed for the small office / home office environment (sometimes referred to as the SOHO market), the PIXMA MX340 brings together print, scan, copy and fax functionality with Wi-Fi connectivity and an integrated ADF (Automatic Document Feeder) module.
The PIXMA MX340 could hardly be described as a shrinking violet with its dimensions of 458 x 415 x 198mm (W x D x H). While these measurements might not seem all that large, the MX340 does look impressive as it sits on your workspace ready to burst into action at a moments notice. You will also need to take into account that the rear mounted paper input flap and a similar flap at the front for paper output add to the space required by the unit.
As mentioned earlier the MX340 has an integrated ADF located on the scanner lid. This ADF can hold up to 30 sheets of A4/Letter sized paper. The flatbed 48-bit scanner is capable of a resolution of 1200 x 2400dpi optical or 19200 x 19200dpi interpolated.
The scanner lid also holds the MX340's control panel. This panel is laid out of a sloping surface thus giving improved visibility and easy access. Taking up a central position in the control panel is a 6.2cm TFT display showing two-line feedback as to the status of the device and available options. To the left of the display are buttons for power, copy, fax, scan, menu, settings and fax quality. There are also a couple of LEDs used to indicate when an error occurs and the device is in use. On the right is the telephone number pad along with buttons to carry out functions such as redial, speed dial, connecting or disconnecting the telephone and opting for black or colour printing.
The inkjet printer has a throughput paper path from the rear to the front. You can load up to 100 A4 sheets in an open paper input tray. The MX340 requires two ink cartridges for black and colour. These cartridges need to be inserted into the body of the printer which is accessed by lifting up the top of the unit. Sockets for power, telephone line and handset connection plus USB connectivity are all located at the rear of the unit while an socket for flash stick or PictBridge input connection is situated at the front of the unit in the lower right corner.
As mentioned you can link the MX340 to both a telephone line connection and a handset. Using the handset, which you need to provide, you can make and receive voice calls. Faxes can be sent using the ADF for multiple pages, direct from the flatbed scanner or a computer-based document. Manual or speed dialling can be used with faxes sent to individual recipients or groups with sequential broadcasting.
Unlike some other printer manufacturers, Canon uses the ISO/IEC 24734 office category test to rate the speed of its models. The MX340 is rated at 8.4/4.8ipm in monochrome/colour. While these tests are more in line with real world conditions, they currently do not help when comparing speed rates with printers from other manufacturers.
Using my standard 101-word monochrome document at the lowest print quality of Fast, the MX340 churned out 18ppm. Even at this Fast level, the output was suitable for most tasks and was almost comparable with the normal or standard print modes from some manufacturers' models. Standard and High print modes with the MX340 was excellent with speeds of 16 and 6ppm respectively.
Switching to a colour document, mixing text and an image, produced speeds of 10, 6.5 and 2ppm with excellent image reproduction. A 10 x 15cm photo took 40 seconds in standard and 85 seconds in high mode. When producing a full A4 colour print, 105 seconds was required for standard and 4 minutes 10 seconds for high mode printing. Finally, combining scan and print functions, an A4 colour photocopy took 37 seconds.
Generally the PIXMA MX340 is relatively quiet when printing although some of its maintenance tasks are a little noisy. With support for both Mac and Windows, the MX340 comes with Canon's usual collection of utilities including MP Navigator EX and Easy PhotoPrint EX. Pricing has been set at £99 with replacement cartridges available from £14.99 for colour and £10.99 for black.
http://www.canon.co.uk/For_Home/Product_Finder/Multifunctionals/Inkjet/PIXMA_MX340/index.aspx