PagePlus X8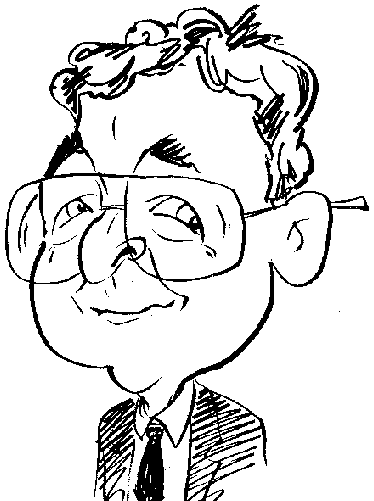 Review controls
If, in the early part of 1991, you were looking to purchase Desktop Publishing (DTP) software then your choice would have been limited to xPress from Quark or Adobe's InDesign. In both cases a price tag of several hundreds of pounds would have been involved. However if you had waited a few months then a third option would have entered the marketplace in the form of Serif's PagePlus product. The launch of this product caused quite a stir as it came with a sub £100 price point.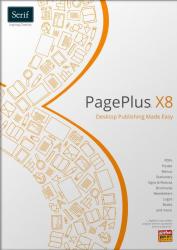 click image to enlarge
Now up to version X8, PagePlus continues the practice of arriving priced at a level that will appeal to those on a limited budget. As usual with Serif software, PagePlus X8 requires the entry of a lengthy serial number as part of its installation process. In this case the serial number consists of 25 alphanumeric characters. Firing up this software once it has been installed in a drive and directory of the user's choosing, will bring up the Startup Assistant which overlays the main PagePlus interface.
As its title indicates, the Startup Assistant provides you with a range of options to help you get to grips with the software. You can create a new publication from scratch or by using one of the templates that are provided. You can access a mixture of video and text based tutorials covering various aspects of the software. There is also an option to check out information about the product and any special offers that may be available.
While more experience users might opt to start a new document from scratch, those new to the product and concept of DTP might prefer the template route. Included among the extensive range of templates supplied with this product are those for tasks that include address labels, brochures, business cards and forms, calendars, certificates, flyers, greeting cards, invitations, newsletters and posters. Depending upon your choice of template, you can select from options such as page size, general theme, colour scheme and pages. Once you have made the relevant choices, you will be taken to the main interface with a dummy document in place for carrying out any editing and personalisation.
The well set out interface features a range of menu and tool bars that include Standard, Control, View and Arrange positioned across the top of the screen along with various tools running down the left side of the interface. Tabs can be used to access areas designated as Page Manager, Ruler Guide, User Details and Options while areas to the left and right of the screen are set aside for an Asset pane on the left and other panes for Colour, Transparency, Layers, Style, Transform and Align on the right. For general positioning tasks there are a vertical and a horizontal ruler.
Along with the range of templates, Serif provides various assets which can be further supplemented with items of your own. Not unnaturally, these assets can be found in the Assets pane categorised as Graphics, Pictures, Frames and Background. A Browse button will bring up the content of the currently selected category.
Serif has introduced a number of new features to this version of PagePlus. To help ensure that text is aligned across different columns, even when different font sizes are involved, you can use the Baseline Grid feature. The text columns and frames can be automatically flipped to produce a consistent look throughout a document.
With the increasing popularity of mobile devices, such as tablets and eBook reader, this version of PagePlus supports the new EPUB 3 standard to help ensure that documents look as you want them to on various devices that include iPad, Kindle and Nexus. PagePlus X8 also supports the use of PDF. The last time I look at this product (PagePlus X6), I ran into a problem when importing a PDF version of the product's User Guide. I ran the same test with this product and again I was presented with an error message regarding a product with the User Guide provided by Serif. This message advised me to arrange for the PDF to be re-outputted as PDF 1.3 or earlier.
Moving from text to graphics, PagePlus X8 features some new additions to its PhotoLab where you can edit pictures from within the main software. You will have access to Vibrance, Split Tone and Clarity filters when working with colour, light and contrast. Blurring and miniaturising effects can be added using the Tilt Shaft feature. A Clone Tool will help remove unwanted objects while a Gradient Mask can add depth to an image.
With access to 84 brand new Pantone colours, PagePlus X8 offers increased functionality with regards to control of colour within a document. You can now easily replace particular colours across an entire publication or import a bespoke colour palette. There is also support for CMYK colours. Other new features include adding a retro motion blur effect and a new gallery pop-up for inserting multiple images.
Available, priced at £89.99, Serif PagePlus X8 offers users a range of functionality at an attractive price. System requirements call for a computer running Windows XP SP3 and later with 512MB of RAM and 510MB of free hard disk space.