Terabytes of USB 3.0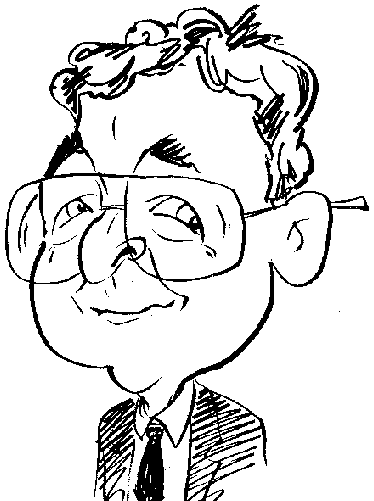 Review controls
As hard drive increase in capacity so does the demand for faster data transfer. Verbatim offers a solution.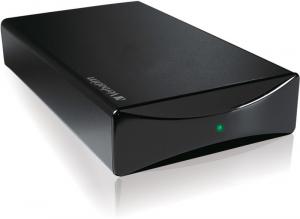 click image to enlarge
The arrival of USB 3.0 brings with it the promise of a data transfer rate at 10 times faster than that achievable with the previous version of the technology. However not everybody has a computer system that can currently take advantage of this new technology due to the lack of suitable USB ports. Fortunately USB 3.0 interface cards are becoming available so that existing systems can be upgraded to accept the faster data exchange rate from appropriate devices.
Verbatim, with its expertise in hard disk technology, has come up with a product that combines an external USB 3.0 hard drive and an interface card that gives the user two ports supporting USB 3.0 technology (you also get backwards compatibility). This product is available in either 1TB or 2TB hard disk sizes. Those users who already have USB 3.0 can purchase the hard drive separately. This review is based on the 2TB version of the combination package.
Prior to adding the small PCIe interface card to the system, driver software will need to be installed. This software is located in the NEC folder on the new hard drive. As the drive is backward compatible with USB 2.0, this process should cause no problems and you can then move on to adding the card which needs to be inserted into an appropriate slot on the motherboard. This card is of the "x1" type and will fit into the shorter x1 slot. It can also be attached to the longer x4 and x16 slots if your motherboard supports these types of slot.
You will need to locate and attach an available 4-pin Auxiliary Power Connector from the leads found within the computer. Attaching a power lead is necessary because USB 3.0 needs to deliver 150mA of power rather than the 100mA of USB 2.0. Windows will automatically detect and set up the new facility. Detailed instructions are provided in the Installation Guide that comes with the interface card.
When making use of USB 3.0 technology you will need to use an appropriate lead. While the connector at the end that attaches to the computer looks the same (in fact on closer examination it has five rather than four pins), the connector at the other end is difference. It has a piggy-back parent and child appearance look to it – imagine a microUSB and a miniUSB connector joined together. One such lead is included in the box.
The supplied external hard drive is hardly going to win any beauty contests as it has been designed to serve a useful rather than decorative purpose. Giving the drive a cursory examination and you would be hard pressed to distinguish this product from other Verbatim hard drives. Placing the new drive alongside an earlier Verbatim 640GB model (just like two peas in a pod), the only immediate different was the USB connector at the rear of the unit. Both drives were predominately matt black in colour with a lacquered black front panel. With regards to dimensions the 2TB drive measured 202 x 114 x 40mm which duplicated the size of the earlier Verbatim 640GB drive.
Of course internally and performance-wise the differences would definitely be evident. This new USB 3.0 model provides oodles of storage capacity with the promise of faster data transfer rates. As a test to check that everything was as it should be, I set about copying 15 video files taking up 10.2GB of storage space. This transfer was from the Verbatim 640GB drive to the USB 3.0 2TB unit using the Windows 7 operating system. Working through two USB conduits, this test took 7 minutes 6 seconds which works out at approximately 1.4GB per minute.
Next I ran a series of tests copying files between the computer's hard disk and both the USB 3.0 drive and a USB 2.0 drive. The results are listed below. While I was unable to get close to the 10 times increase in data transfer, my results produced improvements that varied between 33 and 55%.
Hard Drive to USB
USB to Hard Drive
USB 2.0
USB 3.0
USB 2.0
USB 3.0
35 seconds
23 seconds
32 seconds
15 seconds
54 seconds
36 seconds
75 seconds
38 seconds
The first test consisted of a collection of eight files downloaded from various sites occupying 732MB of disk space. The second test was made up of 404 MP3 files spread over 21 folders. These results show that USB 3.0 performance produces a more noticeable improvement when reading rather than writing data.
Bundled on the external hard drive is a copy of Nero BackItUp & Burn Essentials software for use with Windows XP, Vista and Windows 7. This software will allow you to back up your data to various types of media. You also get Green Button Energy Saving software which can be set up to force the drive into sleep mode after a user-defined period of inactivity.
The drive, although not all the software, is compatible with Windows 2000 and later plus Mac OS X 10.1 and later. I have seen this product advertised at £127.59.
http://www.verbatim.com/prod/hard-drives/desktop/usb-3.0-sku-97415/