HP Notebook DM1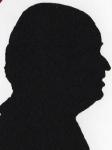 Review controls
During my visit to the Gadget Show in Birmingham last April I saw one of these on the HP stand. There and then I requested to review this cross between a Netbook and a Notebook, the HP Notebook DM1, that has an extra front end feature to use.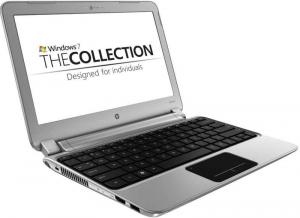 click image to enlarge
The HP Notebook DM1 measures 29x20x3.5cm at the back and only 1.5cm at the front and it weights 1560grams.
Unlike the majority of small units I have reviewed this has an AMD chip and not an Intel one, in use it seems just as good.
The Windows Experience gives an overall figure of 3.7 made up of Processor 3.7, Memory 5.5, Graphics 4.2, Gaming Graphics 5.6 and Hard Disc 5.9.
When most units arrive they are setup to a point but not with the latest updates, here I needed to do 60 and these were completed in a very respectable 45minutes.
The processor is an AMD E-350 dual core one running at 1.6GHz. It has 3GB of RAM and of course the 32Bit version of Windows 7. The hard disc is shown as 350GB but adding the 'C' and 'D' together came to 297GB.
The keyboard has 83 keys with the alpha and numeric keys being fullsize with .3cm between them only the function keys on the top line are smaller.
The viewable screen is 26x14.7cm giving the imperial diagonal measurement of 11.6inches and the display is 1366x768. From fully discharged it took close to four hours to get to 100% while in use. Used over a few days I got nine hours of use with Wireless and some Bluetooth.
The left side has a DC input with an LED beside it that glows orange when charging, next a Kensingtop lock port then white LEDs for hard disc and power and then HDMI port and a USB port. The front has a strip with the Dolby Altec Lansing speakers. The right side has a SD card slot, headphone socket, two USB ports and a VGA socket, lastly an Ethernet port that is almost invisible as it is on the back corner behind flip door.
The Linux front end will appear by default and if you do nothing it will continue the boot into Windows after 15 seconds. This allows you to play music, access the web, view photos and even collect and send emails should you wish, it is possible to disable this front end and boot directly to the Windows Home Premium Desktop.
Bootup takes 70 seconds (including the 15 second delay) and Shutdown from Windows Desktop is just over 20seconds.
There are various bits of software including some games and Magic Desktop (ideal for younger children) other things of note the obligatory trials of Norton Internet Security and Norton Backup and various HP applets and something called Fences that arranges icons in groups which for me anyway gives a crowded looking Desktop.
As with most Netbooks and Notebooks there is a webcam built into the area above the screen and unlike some other units there is not only basic software to show photos but it also allows you to jazz them up with effects and other tools, considering some units come with no software at all for the webcam this is a definite plus.
I liked the silver colour that is everywhere but the base and back of the lid so fingermarks do not show and even for the back of the lid and base that is black it is matt black, so why can't other units rid the horrible shiny black? Of course the screen itself is still reflective but we all know non reflective ones are very expensive.
Doing my searches found the HP DM1 at a best price of £319.99 with free delivery.
http://www.amazon.co.uk/gp/product/B005DYMI1M?ie=UTF8&tag=gadge0a-21&linkCode=as2&camp=1634
http://h10010.www1.hp.com/wwpc/uk/en/ho/WF10a/321957-321957-3329744-64354-64354-5046273.html