Canon MP280 All In One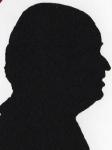 This is an inkjet unit that is unlikely to be any smaller if it was only a printer. Yes, the scanner is only a flatbed, but I doubt anyone would use an inkjet to scan dozens of pages as the cost per page would make it uneconomic.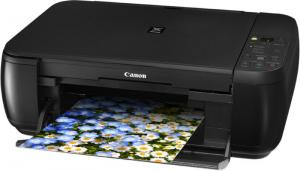 The Canon Pixma MP280 all-in-one printer measures 42x30x15cm when the back paper tray is closed, open it and load in A4 paper and the last figure increases to 32cm and the second figure the depth increases to 36cm. The 32cm height is enough to lift the scanner lid to 45degrees plenty to insert anything to scan or copy if you were thinking of placing it onto a shelf.
To the right of the scanner are the controls, nine buttons and seven LED's together with a tiny display capable of showing a number. However unless you use it for copying the only button you are likely to use is the on/off.
Software installation took 13 minutes on my old XP work system and took 323MB of hard disc space for the install.
This is a two cartridge (four printing inks) unit and unlike a lot of others the cartridges are both of a reasonable size.
Let's start with copying direct from the unit; this can be done without any connection between it and the PC. Switch on and then press either black or colour and a copy will be produced in 30seconds for colour and ten seconds for black. Both were excellent representations of the original, very clear and sharp even with small type.
Scanning an A4 image can be done either by using a button the unit or by opening your favourite package and acquiring the image from there; the choices are to scan for printing, image display or OCR (software supplied). For image display a colour image takes 15seconds from pressing the scan button to having the image your desktop.
Printing using the default settings for an A4 colour image on photo paper or four near 15x10cm printed in the same way takes 110 seconds from starting to print, you need to add 40 seconds of thinking time before the print.
Printing of black text pages should now be nearer the claimed speed, even though manufacturers should all be using the same pages they still seem unwilling to supply them. So using my nonsensical 200 word document and printing 'x' times it prints at 12PPM and the more normal 1500 word document spread over four pages prints at 9PPM however these are not true figures as they disregard the 15 seconds of dead time between pressing print and the action starting. However even in fast mode the text is clear, sharp and nicely black.
The stated printing speeds (2nd link) are not far from those that I achieved, it would be nice to be able to use the official test document though.
The rear paper tray will take around 100 sheets and the output tray (opens automatically) can store around half that figure.
Canons supplied software is good and their Photo Print software now available as part of the Solutions Menu is excellent even allowing basic manipulation and removal of red eye etc all from within the supplied package.
Doing my Internet searches found the Canon Pixma MP280 at a best price of £37 from the first link below.
http://www.amazon.co.uk/gp/product/B00400OK02?ie=UTF8&tag=gadge0a-21&linkCode=as2&camp=1634
http://www.canon.co.uk/For_Home/Product_Finder/Multifunctionals/Inkjet/PIXMA_MP280/index.aspx