Listen to the CHANT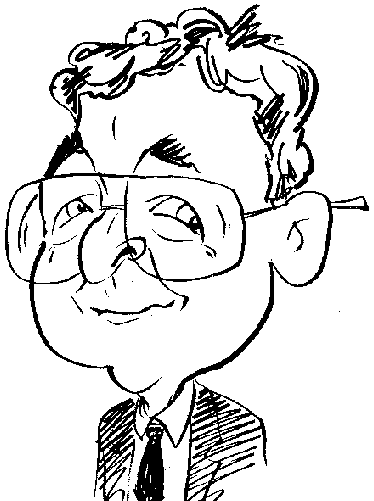 Review controls
With the tag line of "Liberate your Sound", the CHANT is a portable Bluetooth audio speaker developed by the House of Marley. This product is available in Mini and BT versions with this review being based on the larger BT model which shares many of its features with its smaller brethren.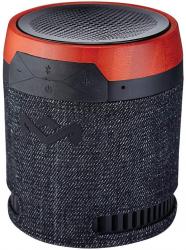 click image to enlarge
The CHANT BT is available in a choice of Black, Navy or Blue Hemp. Unpacking the product reveals the CHANT unit; a recyclable aluminium carabineer clip for attaching the CHANT to a belt or other accessory; one of the shortest standard-to-micro USB leads, measuring just 20cm, I have seen; and a folded sheet of instructions using a font size that immediately had me reaching for my magnifying glass.
Shaped a little like a small drum, the CHANT has dimensions of 83 x 83 x 105mm (L x W x H) and weighs 331g which means the device is portable but will certainly cause a bulge if placed in a pocket, hence the carabineer clip. As is the stated policy of the House of Marley, various elements of this Bluetooth speaker are either capable of being recycled or have been recycled to fit in with Bob Marley's vision of consciousness, upliftment and change.
Enclosing the body of the CHANT speaker is the Marley exclusive, earth-friendly, REWIND™ fabric. This material is formed by a blend of reclaimed hemp, organic cotton and fibres of recycled plastic bottles. This combination of materials gives an unexpected smooth feel to the texture.
Running around the top of the speaker is a natural bamboo strip which forms a collar-like appearance that adds a stylish look to the unit. Forming part of this collar are rubberised buttons for volume adjustment, Bluetooth/Speakerphone and power. While the volume adjustment controls are more or less instant in their response, the power button does need to be depressed for three seconds, presumably to avoid accidental power on/off situations, before any action is implemented.
Audio output, delivered by a 5W 2-inch driver with a 2-inch passive radiator, is from the top of the unit. This area is covered by a perforated circular grill. Revealed by a cut-away panel in the REWIND fabric, at the base of the CHANT, are a series of vents plus connection options for micro USB (for charging purposes) and a 3.5mm jack socket that can be used when attaching an audio device that does not support Bluetooth.
The CHANT is powered by a built-in Lithium-ion battery. Fully charging this battery can take up to four hours using the supplied USB lead. However due to the short length of this lead, you might encounter a problem or two when finding an appropriate location where the CHANT can be positioned during the charging process. I got round this problem by substituting a lead of more generous length.
Bluetooth pairing is a straightforward process using standard protocols and allows you to stream content from various appropriate devices. However, as mentioned earlier, the CHANT can accept audio via the 3.5mm jack socket when using those devices that do not support Bluetooth. You will need to supply the lead for this type of connection as House of Marley has opted not to include one in the box.
When you attach an audio source via the jack socket, this action will interrupt any Bluetooth stream that is currently in operation. It does not matter whether an audio device is attached to the lead or not, the mere presence of the lead in the socket is enough to cause it to happen. This will result in the original music source being stopped. On the removal of the audio lead, the Bluetooth connection will automatically be re-established but you will need to re-start the playback from the source device.
In common with numerous other Bluetooth speaker units, the CHANT features a built-in microphone. This will allow the CHANT to act as a speakerphone when receiving or making calls dialled from a paired smartphone.
Issues regarding the length of the USB lead and lack of an audio lead apart, the House of Marley CHANT Bluetooth speaker is a reasonable offering. It is more suited for audio listening in a small room although I have been using the product in my garden while writing this review during a period of pleasant weather. This product has been priced at £59.99.
http://www.thehouseofmarley.co.uk/audio-systems/portable-audio-systems/chant-bt-black.html