Designer Pro X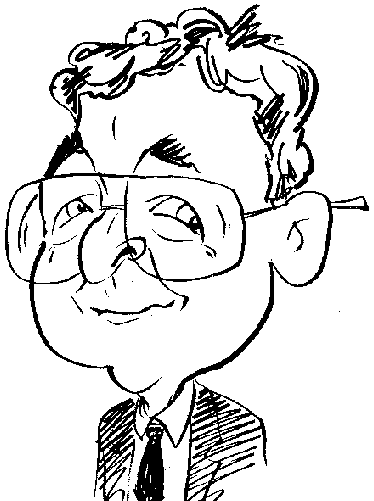 Review controls
Although a fully paid up member of the MAGIX family, Xara continues to release its graphics products under its own brand name. The latest title is Designer Pro X.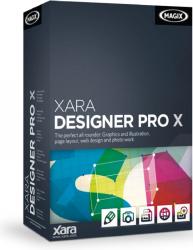 click image to enlarge
Ever since Xara first introduced its graphics software to the world, the company has had a deserved reputation for developing software capable of fast performance for the user on a variety of Windows-based systems. The same is true today with the release of its dual offerings of Photo & Graphics Designer MX and Designer Pro X. This review is based on the latter title which is Xara's flagship product. Designer Pro X, now up to version 8, comes with the promise of providing the ultimate all-in-one creative tool.
Designer Pro X does check for any later versions of its software when first launched. Any updates found will be automatically installed without any need to restart the product. You can check for updates at any time from the Help menu.
Rather than re-invent the wheel, Xara makes use of the same interface that appears in Photo & Graphics Designer MX. There is a centrally positioned work area for designing and displaying projects. Various menus, tool bars and a colour palette run along three sides of the work space. The one exception is the right side of the screen which is home to the Designer Gallery. This is an area for storing resources. The Gallery gives you hierarchical access to categories such as Clip art, fills, fonts, frames, layers, line attributes and templates.
With regards to this last category, Xara has included a number of new templates into this latest version of Designer Pro X. You can select from categories listed as Business, Card, CD, Newsletter, Photo, Album, Photo Frames, Postcard or Document. You also get access to a series of templates designed specifically for the Web plus three new Web themes. While on the subject of the Web, this product includes a one-year free top level domain name with free MAGIX Online World hosting.
As with the company's Photo & Graphics Designer MX product, the more powerful Designer Pro X has numerous new features including some that are duplicated in the more basic product. Features such as Text Styles, Colour Erase/Selection, Colour Hue and Shape Erase are already covered in my review of Photo & Graphics Designer MX so I will pass them by with this review. However I will repeat the observation I made regarding the product's default backup settings. Designer Pro X automatically makes a backup of currently opened documents every 10 minutes and when you close down the program. The backup is then reopened at the start of the next session.
Designer Pro X does have some new features of its own. You can now indulge your artistic aspirations by adding to an existing shape using the Shape Builder tool as you enlarge, reshape or add new elements to the current object. Actually this tool is like a brush that allows you to paint on top off and branching out from a shape to create all-manner of weird objects. You do have to remember, as with other tools in this set, to click away from a shape when you need to change the colour otherwise the last selected item will be affected by the colour change.
As mentioned earlier, Designer Pro X has web page creation tools. Using the Smart Object positioning and page resizing features will automatically adjust the size of a web page and reposition items to allow for the addition of any text that is added. You also have a wider range of fonts to choose from with the embedded font facility. A visit to the Designer Gallery will reveal a number of widgets that can be dragged and dropped onto pages. These widgets have been categorised as Charts, Forms, E-commerce, Audio/Video and Social/Networking. While most of these widgets cause me no problems, I was unable to access the Flashwidget2 unit as it kept on informing me that it was unable to make an Internet connection. Other widgets did not encounter this same problem and I have no answer as to why this one widget failed to make an Internet connection.
Designer Pro X is aimed more at the professional designer than the casual user. It is certainly fast with many useful features covering different types of documents and the web. Xara has priced this product at £249. The software requires a system with a minimum of 500MB of RAM, 300MB of hard disk space running Windows XP and later.