Acronis Backup & Security 2011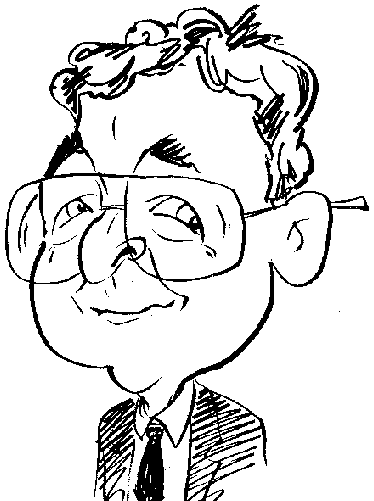 Acronis has a well-earned and long-established reputation for developing disk imaging and back-up software. Recently the company has brought out a new version of its Backup & Security title which, not surprisingly, is identified by its 2011 suffix.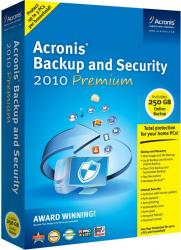 click image to enlarge
Installing Acronis Backup & Security is, perhaps, not the easiest procedure that I have worked through. After deciding whether to opt-in or not with the Acronis Customer Experience program which assists Acronis in its future development program for its software, you will need to supply a valid email address and password so that your Acronis account can be set up giving you access to various features. A 16-character serial number needs to be entered and, in return, you will receive a much longer, in fact 64-character, serial number will be send to your email address. While I had no issues with this part of the installation, the rest of the procedure left something to be desired.
As part of the installation process a check is made regarding other security software that might be running and active on the host system. Acronis is not particularly tolerant of other security packages. On the test system it identified both Windows Firewall and Windows Defender as candidates for being turned off – a task which it carried out itself. More annoyingly other resident programs were deemed as being incompatible with the latest version of Acronis Backup & Security.
I was not too surprised to see that Norton 360 was one of the items identified – after all it was produced by another company – but I found it hard to accept that there were two titles from Acronis in the list. One of them was an earlier version of Acronis Backup & Security. Rather than offer to remove offending items for you, this task was left to the user to complete. Eventually the installation procedure was willing to continue and Acronis Backup & Security 2011 was set up with three icons appearing on the desktop. Surely this could, and should, have been handled better.
The three desktop icons give you a clear indication that this title consists of three main elements that each has its own entry point. These elements are online backup feature, Internet security and True Image Home backup. As I have recently covered True Image Home in an earlier review (which you can read here) and this offers an on-line storage feature, I will concentrate on covering the Internet Security aspect of this product.
Rather than re-invent the wheel with regards to developing its own anti-virus and Internet security protection, Acronis has licensed a rebadged version of the well-respected BitDefender software. The program's interface allows you to choose from a Basic, Intermediate or Expert view with Intermediate being the default option.
With this default view you get tabs for Dashboard, Security, File Storage and Network. The Dashboard view is based around a customisable scrolling tool bar giving you access to chosen tools. As supplied this tool bar is populated with Quick Scan, View & Fix and Help & Support tools. Other options, classified as Quick Tasks or Settings can be quickly added or removed by clicking in the appropriate check box. Among the tools you might like to add are Game Mode, System Scan and Parental Control.
The Security tab provides a list of Quick Tasks that include different scan areas, parental control and Firewall settings plus the current status of various features and elements. File Storage lets you add, remove, view and lock files that have been assigned for storage in a secure File Vault feature. The final tab, entitled Network, lets you set up and add components to your network.
The Basic view gives you four large icons with three giving you access to Security, Update and My Tools options. The fourth icon shows the current overall status of your system. Using a vertical and horizontal arrangement of tabs, Expert view provides the means to get plenty of information about various aspects of your system. You can check out the Firewall, privacy controls, encryption and antivirus/antispam features amongst others. You also have access to all the different tools that make up this product.
While I have no major complaints regarding the various elements of this package, I do feel the installation procedure needs to be made more user-friendly. A free trial version of the software is available for downloading that you can check out before purchasing the unrestricted version at a cost of £49.95. System requirements call for a Pentium processor with 512MB of RAM (1GB for Windows 7) with 550MB of hard disk space running Windows XP and later.
http://www.acronis.co.uk/homecomputing/products/backup-security/