Acronis True Image Home 2011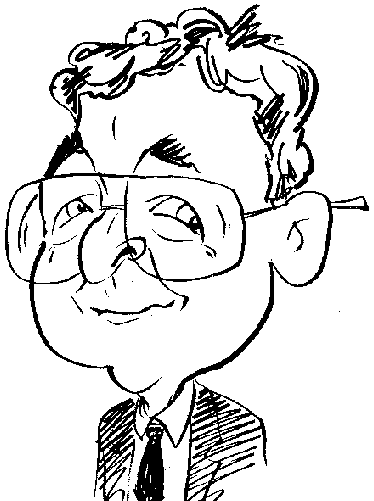 Over the years I have has the opportunity to try out various versions of Acronis software developed to provide backup and restore facilities. Now it is the turn of the latest version which goes by the title of Acronis True Image Home 2011.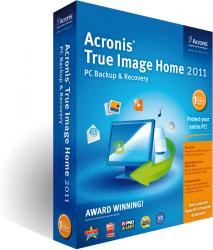 click image to enlarge
This review is based on the download product which is currently available on a trial basis so that you can test the product on your own system. The full unrestricted product is priced at £39.95. Installing the product is relatively straightforward as you follow a series of on-screen prompts. The full paid for version of the software will require the entry of a serial number. At the conclusion of the installation you will discover that two new icons have been added to your desktop. These icons provide a one-click backup and access to the main program.
Starting the main program reveals that the user interface has been redesigned with the opening screen offering you three distinct options. You can immediately initiate a backup of your critical data found on your main partition; make use of backup assistance; or go to the program's main screen which contains several options. The first two options cover similar ground as you back up critical system data including Windows or select from different types of personal data that can include photos, documents, videos, music and other items you consider important. Opting for Backup Assistance gives you greater control over the actual files and folders to be targeted. This assistance includes backing up your email with support for Microsoft Outlook, Outlook Express and Windows Live Mail.
As mentioned the program's main screen contains several options. Central to these are a choice of two different backup methods. You can create a backup job that will run according to user-defined criteria. The criteria can include the precise data to be backed up, the destination which can be local or online, and a schedule when the job will be carried out. Other backup criteria that can be imposed includes choosing either incremental or differential backup plus setting a limit to the number of backups to be retained and the amount of disk space that can be used to store your backups.
For the ultra-cautious, you could opt for a non-stop backup. With this feature implemented, the software runs constantly as it monitors activity. It will record changes every five minutes. One use of this system would be to roll back to an old version of a file that had been inadvertently deleted or over-written. You could opt to store your backups online but this service does require a monthly payment of just over £4 for 250MB of storage space on the Acronis servers.
Acronis has always had a good reputation for its support for various devices and file formats. Including among the supported disk formats are FAT16/32 and NTFS. You can backup to local internal or external drives plus network devices. There is support for optical media and, added with this latest version, support for the new USB 3.0 standard for faster data transfer. An Acronis Secure Zone partition can be set up for the exclusive use of True Image Home's backup files. A similar process of allocating disk space can be used for the company's Try & Decide feature which provides a safe environment for testing new software, visiting dodgy websites or opening suspicious emails.
As well as displaying the different backup options available, the product's main screen shows a list of your backups with current status information in a scrollable pane. For Windows 7 users, you can launch Acronis backup and restore direct from the Windows Control Panel. Along with this new feature, Acronis True Image Home 2011 comes with various tools and utilities to carry out a range of tasks. These items have been categorised as Protection, Disk Management, Security & Privacy, Image Mounting, Backup Conversion and Backup settings mode.
I have to say that my initial introduction to this product was not all that favourable. As is my usual practice, my first action was to check out the email back up facility with regards to ease-of-use, speed of operation and storage requirements. Acronis requires you to enter your account name and password. As I was attempting to back up my emails, I entered the relevant details regarding my email account.
I was surprised to receive a message stating "The specified account name and password is incorrect". Re-entering the data and even trying another system produced the same results. It was only after contacting the Acronis support team that it was made clear that the information required related to the Windows log in and not the email account. Even, if like me, you do not actually enter anything when you switch on your computer, Windows holds a record of your account name which can be access from the User Accounts option in Control Panel. It is this name, and password if set, that Acronis needs. Problem solved and the required backup was quickly accomplished.
This hiccup apart, I found the product to be easy to use, speedy in operation and not too demanding regarding storage space needs. Acronis True Image Home 2011 will continue to supply my backup requirements. System specifications call for a 1GHz processor with 512MB of RAM (1GB for Nonstop backup) running Windows XP (SP2) and later.